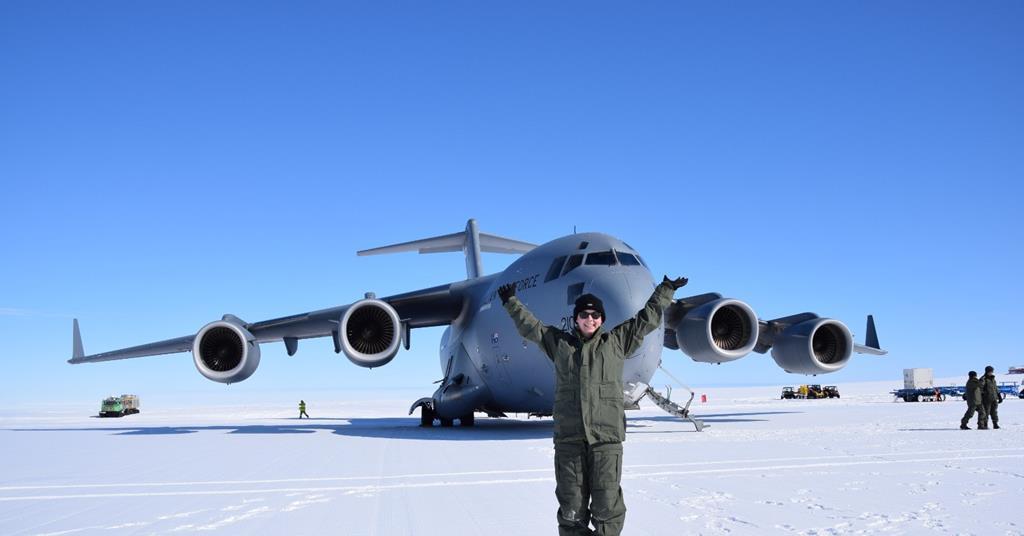 Why RAAF C-17 pilot Caitlin Rytenskild flies high as a mentor | Maintenance
Royal Australian Air Force (RAAF) Flight Lieutenant Caitlin Rytenskild mentors a new generation of Australian military airmen after a career in transport.
While Rytenskild enjoyed going to air shows as a child, it wasn't until her teens that she decided to pursue a career in aviation, spending a year in the Army Cadet Program australian air.
"Thanks to the cadets, I had my first flight in a light aircraft, and that's how I caught the virus," she says.
After that, Rytenskild, who is from Melbourne, took flying lessons at a local airfield. After "10 or 12 flights", she made her first solo outing in a Cessna 152. The costs involved in private flight training, however, were prohibitive, so during college she applied and was accepted by the RAAF.
Things moved quickly after that. After four months of officer training, Rytenskild underwent ab initio training which involved several months of flying on the Pacific Aerospace CT/4 trainer. After that, he spent nine months at the service's basic flight school with the Pilatus PC-9, where she gained her wings.
STRATEGIC ASSET
After an initial stint as a co-pilot with 34 Sqn flying the Boeing 737 BBJ for VIPs, Rytenskild moved to 36 Sqn as a co-pilot in the strategic airlift Boeing C-17. She then moved on to Type Captain.
Rytenskild has fond memories of his time with the C-17s. One mission required a flight to the Australian Antarctic Research Mission, carrying food and other supplies. The mission was to travel to Hobart, Tasmania, and wait there for a week for ideal weather conditions. A long Antarctic weather window was essential as the aircraft must be on the ice for several hours to facilitate unloading and loading.
Rytenskild's favorite C-17 mission, however, was a circumnavigation of the globe shortly after she settled into the left seat. Rytenskild and his crew were ordered to fly west, drop off and pick up cargo in Europe and the United States.
"I just took off from Amberley, flew west and continued west," she says. "It's always something that will stick with me. I learned so much in those ten days about everything…flying around the world…how to lead a crew and just learning by doing. It was quite spectacular, picking up and dropping off goods at various airports around the world.
Rytenskild adds that one thing she loves about C-17 operations is the relative autonomy. Orders come in about the mission and the plane departs – often operating on its own. For a long mission, such as around the world, the crew is made up of the Captain, two co-pilots, one or two loadmasters and a maintenance team.
Those responsible for pre-flight and post-flight maintenance of the aircraft and perform any repairs deemed necessary.
"As captain, you run the show for as long as you're away and call home if you need help. But other than that, you're on your own with your crew.
During her four years in C-17s, Rytenskild says she transported all kinds of cargo, from people and ammunition to vehicles. One memorable theft involved transporting military working dogs.
"We're asked to carry something big that needs to be picked up, and then if we have the time and the ability, we'll do it," she says.
From the C-17, Rytenskild moved to No 2 Flying Training School RAAF, where she instructed new pilots. The PC-9 in which she gained her wings was however retired with the arrival of the PC-21.
Rytenskild gives high marks to the new aircraft, particularly because of new systems that better prepare pilots for the more sophisticated types they will fly later in their careers, such as the heads-up display, flight management system and the PC-21 autopilot.
"I think it's pretty exciting that the students saw all of this before they went to fly something bigger, like some students might go and fly the 737. They will have learned to use all of these systems, or at least have them. already seen.
Rytenskild particularly enjoys mentoring young pilots and seeing their progress.
After his stint with the PC-21s, Rytenskild's next progression is to become an instructor in an operational squadron. In his case, that will likely involve teaching freshly trained pilots the ins and outs of the C-17.
"The general plan for everyone is to go back to where you came from, basically," she says. "My time here is learning to teach and honing my teaching skills."
Rytenskild notes that the representation of women in the RAAF is growing. A sign of this came on August 5, 2020, when she and two colleagues formed an all-female C-17 crew – the RAAF's second C-17 crew. She also indicates that a previous generation of female pilots helped pave the way for herself and other women to find careers in the RAAF.
PROFESSIONAL EXPERIENCE
As for the integration of young women into the service, she believes it is essential that they can see and speak with women working in aviation. When she joined the RAAF there were a handful of female pilots, but she notes that there are now three female instructors at the flight school and a number of female students.
She notes efforts such as RAAF camps for young women aged 16 to 24, which offer insight into flying and technical roles in the Air Force. Plus, it's a place where young women destined for RAAF careers can start building a network of friends.
Rytenskild also notes that the industry and the RAAF have been working to change the culture, to make it "a more enjoyable and safer place to work for everyone, especially different people, women and other – men as well. ".