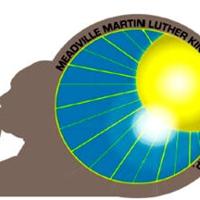 Vision 2022: Dr. Martin Luther King, Jr. Mentorship Program | Vision
Dr. Martin Luther King Jr. Mentorship Program
The PA 21st Learning Center, operated by the Meadville Dr. Martin Luther King Jr. Scholarship Fund, is located at Meadville Area Middle School. The program, which serves seventh and eighth graders, is a collaboration between the Crawford Central School District, Allegheny College, and Meadville Dr. Martin Luther King Jr. Scholarship Board. The program received an outstanding rating from the Pennsylvania Department of Education's Office of Academic Support. He is greatly supported by the director, teachers and staff of MAMS. Its mission is to strengthen the academic and personal development of middle school students by offering them opportunities for lifelong success.
The goals of the program are to help students master their classes, develop workplace skills, provide character and community building activities that promote positive social interactions, maintain a connection with teachers and parents to keep them informed of student progress.
The program operates Monday through Thursday from 3:30 p.m. to 6:30 p.m. during the school year and in the summer for five weeks, Monday through Thursday from 7:30 a.m. to 2 p.m. Safe transportation and nutritional snacks are provided. Parents participate in the decision-making process and are engaged in the program; they can enroll their children in the program at any time.
Programs offered include academic enrichment in English, math and science, one-on-one tutoring, drama, leadership, watershed STEM, nutrition and exercise, workforce readiness/ to career/college, character building/coping skills and CPR/AED/First Aid/Child CPR Certification. Community leaders visit from time to time to share their career paths.
Performance measures must exceed local and national academic standards, show improved school attendance, show improved classroom performance, and demonstrate additional positive educational, social, and behavioral changes.
Staff represent our amazing community and state which includes Acutec, K-12 Education Alliance, Watershed STEM, Women's Services, Academy Theatre, French Creek Conservancy, Plaza Lane Bowling and PHEAA.
Now in its 11th year, the program has seen the success of its students who have participated in the mentorship program.
Our vision is to ensure that the program is sustainable over the years. For more information about the learning center, please contact the middle school at (814) 333-1188.