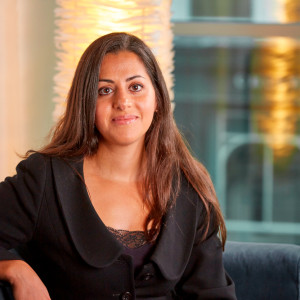 Thirteen tech companies win a spot in Addleshaw Goddard's mentorship program
Addleshaw Goddard has revealed the 13 technology companies chosen for this year's AG Elevate mentorship program.
From creating a kid-safe metaverse space to building industrial-scale vertical farming solutions, the selected high-growth companies span the tech economy.
The largest AG Elevate cohort to date sees start-ups from across the UK join the accelerated 10-month programme, which is designed to take technology companies across all sectors forward through the legal challenges that arise as that they develop.
Elvan Hussein and David Anderson, partners and co-leads of the program at Addleshaw Goddard, said: "Interest in this year's AG Elevate program was greater than ever, and we have been delighted with the response and the past 13 companies that will participate this year. . The focus of the program has expanded as the acceleration of technological integration into all sectors and all aspects of our professional and personal lives accelerates. We know the challenges these businesses face and our expert mentors are ready to help them negotiate an ever-changing landscape and thrive.
"The scale of this year's AG Elevate cohort illustrates the demand for disruption and innovation across industries, and also shows the growing push for technology to show us the way to a more sustainable economy. Each of them is a fantastic company in its own right, with huge ambitions, and we will bring our experience and expertise to advise others in the high-growth tech space to help them achieve their goals.
Designed, developed and implemented by AG's expert lawyers, the flexible program has now supported around 50 companies since its launch in 2017. It helps companies meet the various legal and other challenges they may face when to scale by giving them access to legal advice, mentors and business networks around the world.
Of the 13 companies shortlisted this year, several have a strong focus on sustainability, including Scottish vertical farming company Intelligent Growth Solutions and SWURF, which connects remote workers with welcoming places to stay. Manchester's DeliveryApp provides an environmentally sustainable messaging solution, while Lancaster-based Miralis Data's Fuuse product is a clean-tech transportation company with an operating system that maximizes the use of EV chargers.
There are four London-based companies in the cohort: kabuni, which integrates metaverse technology for children; TUBR, a machine learning enabling companies to predict future demand and activity; CineArk, a technology rental company for film and television production; and Settld, which simplifies end-of-life administration.
VV Social is a Stevenage-based company that creates your digital twin to make your entire digital self your own and the Cambridge-based technician matches clients with the specific experts they need.
Three other Scottish companies make up the group: Soundsurf, a video platform to convert fans into financial supporters; YourSpin, which allows hospitality venues to reward customers using gamification; and Klik2learn, a digital English learning content provider.
The companies selected all have strong growth projects and have received external financing.
During the 10-month program, chosen companies will have access to legal mentors, legal advice and industry networks to help them elevate and grow their business. The 2022 cohort will also receive bespoke literature designed by Addleshaw Goddard, access to an online collaborative hub as well as the opportunity to work alongside like-minded professionals in the tech ecosystem to help elevate and grow their businesses.