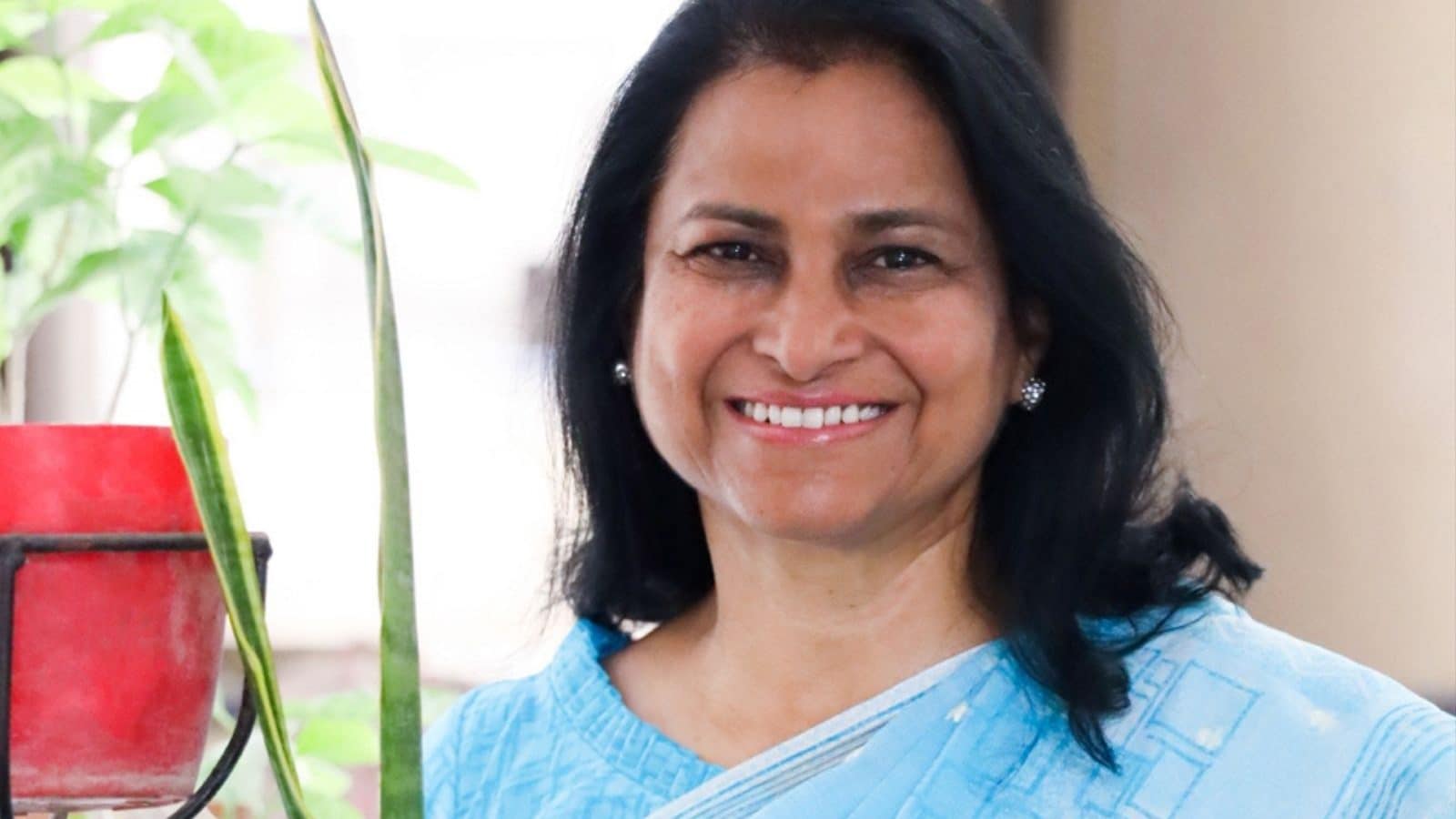 The reverse teaching of a former World Bank economist helps 5,000,000 rural children
While children take at least a few years to learn the alphabet, read and write, Dr. Sunita Gandhi's new flipped learning method has enabled many rural children to be 'literate' in as little as 30 hours.
The former World Bank economist and PhD from Cambridge University has taught more than five million underprivileged children across the country over the past six years. Gandhi, a Lucknow-based philanthropist, made this possible through her program, "Global Dream".
Speaking to News18, Gandhi said: "Thousands of children cannot go to school for various reasons. Most of them are in the rural surroundings. Our goal is to provide basic literacy in as little as 30 days. We worked on this program with the help of our volunteers and offered this new way of learning to underprivileged children for free.
THE METHOD
"What makes this initiative unique is the way we teach these children. We don't follow age-old guidelines telling them A is for Apple. Instead, we show them pictures and ask them questions about the sounds those words make. We then combine the sounds to form a word. It has shown remarkable results. Children as young as six or seven years old are able to read newspapers fluently in just 30 days. We hope that this method will be implemented at the government level, so that it can reach all those who cannot afford to go to school," said Gandhi, who has contributed to the field of education. through his NGO, Dignity Education Vision International (DEVI) Sansthan.
The motivation behind this program is feedback.
"We continue to receive testimonials from students across the country about how quickly they learned to read and write. Some parents have also taken this program and told me that they are now literate enough to sign the documents. Many parents tell us with a huge smile that their child can also read and speak English," she added.
SUCCESS
The former economist's initiative has also been adopted by some private schools and implemented as pilot projects in various parts of the state.
Not only India but some foreign countries have also signed MoUs for Gandhi's program. The program is taught in more than 15 languages ​​in several countries.
Gandhi said, "My aim was to provide education to all without borders from one school. I wanted to make every child literate with basic things, even if they can't afford to go to school. It was purely experimental and we were shocked to see the results, after which we decided to develop a full-fledged learning program based on this method. We have summarized the whole program in 30 lessons. There are two word and number books in our learning toolbox. »
"We are also getting requests from the government to implement this unique learning method as pilot projects in some districts," she said.
Read all the latest IPL 2022 news, breaking news and live updates here.
Read the original article here
Disclaimer!
Verve Times is an automatic aggregator of all the media in the world. In each content, the hyperlink to the main source is specified. All trademarks belong to their rightful owners, all materials to their authors. If you are the content owner and do not want us to publish your materials, please contact us by email –
[email protected]
. Content will be deleted within 24 hours.