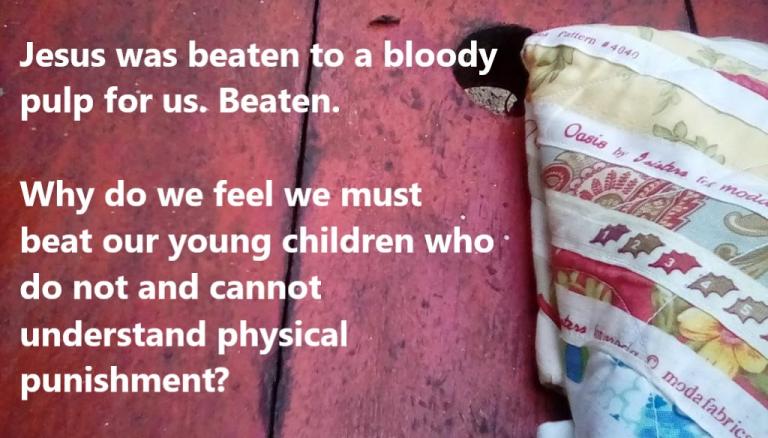 The Confused and Confused Messages of Quiverfull Childhood Education
Michael and Debi Pearl's No Greater Joy magazine has another new writer, one who seems inclined to use hyperbole and lots of words with all caps to make a POINT! Her name is Sharee Moore, and her one post is all about encouraging the boys in your life to be adventurers.
I always LISTEN when my boys are playing together, but I don't always watch. This mom gene can come into play and I'll find myself correcting or interrupting their play because it doesn't seem 'safe'. My heart loves to run, jostle in my chest and jump off the ledge every time they do! Despite this, I know that boys need the freedom to do "dangerous" and daring things! God put something in a man that makes him want to do things that I will later call BRAVE. I'm sure that getting high, nagging, and pampering are three of the worst things I can do for a male child. Their future wives will NOT thank me for raising adult boys. I teach them to be confident by encouraging the adventurer in them. Boys learn by DOING. I teach them responsibility and accountability by GIVING them responsibility, and I TRY not to tolerate weak excuses. True speech: in their eternal desire to "be right", men learn to speak in circles from childhood. MDR! Don't have ANYTHING, sister! I do my best to encourage honesty and open communication.
Translation: She lets them do things that would horrify most people outside of her little cult circle, playing with knives or dangerous equipment they're far too young for! It's just easier than trying to uplift them and keep tabs on their activities, I guess.
I teach them respect and gallantry by reminding them to practice being men with me and their sister. I try SO MUCH to let their father influence the boys without me inserting myself because I know that children need their father to grow up. I fail A LOT. There are still areas where I have more to learn on how to LISTEN but not watch.
She doesn't seem to realize as a mother that it's her job to protect them, even from themselves. Children left alone, even girls, can stray into rather dangerous situations and places that they don't have to be.
Next, we zoom into an ongoing conversation in the chat room of the one we're trying not to name because of her narcissistic tendencies. It's heartbreaking advice for beating kids because they're uncomfortable around new people.
Jesus cried! A world where juggling knives and playing with power tools will only be boys will be boys, but being a toddler who feels insecure, unsafe, and uncomfortable with others is a beatable offense? The sad thing is that if you take away the advice to use personal physical violence against a small child, a child with imperfect control, for whom the world seems to be a very scary place, the advice is not bad. .
Find out why the child views the other person so negatively. Is there a real reason, like with Grandpa making weird faces, seeming too foreign or strange? Maybe the kid is having a bad day, needs a nap, a snack, or a few things. You can insist that the child be polite to others, but you cannot force him to like certain people. That just doesn't have to be the original poster's big deal.
But what do we expect from a place run by a woman who thinks enough hitting will keep people from becoming Black Lives Matter protesters as adults?
It's not cool to call a child a 'kid'
~~~~~~~~~
Staying in touch! Like Stop shaking on Facebook:
If this is your first time visiting NLQ, please read our home page and feedback policy! Commenting here means you agree to abide by our policies, but our main rule is: don't be an asshole!
Copyright Notice: If you use any content from NLQ, including any of our research or quotes from Quiverfull, please give us credit for it and a link to this site. All original content is owned by No Longer Quivering and Patheos.com
Watch our wacky rants on YouTube and Dori Dalexander's bad Bible advice.
Check out today's NLQ news at NLQ newspaper
Contact NLQ at [email protected]