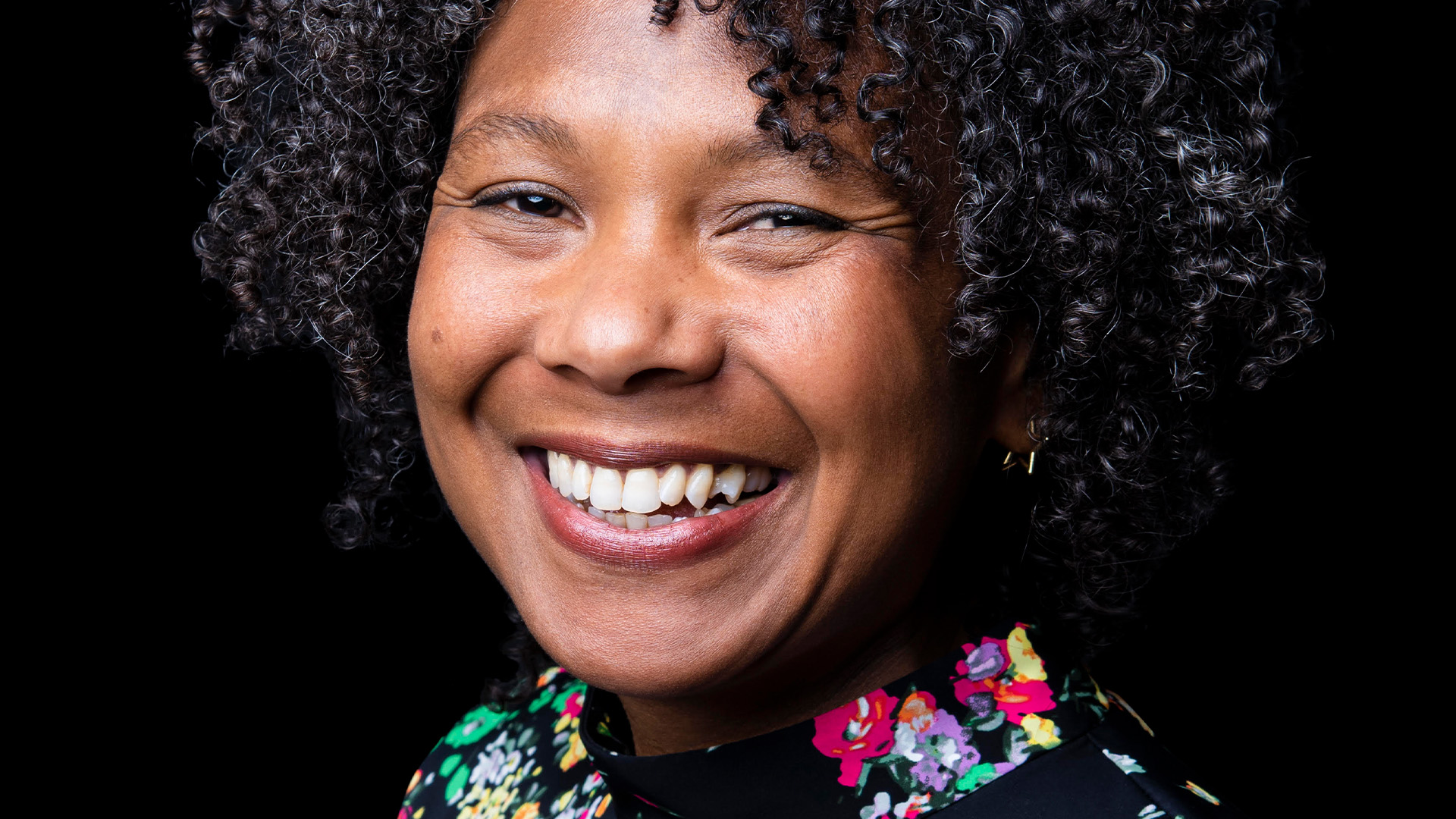 The Bookseller – Features – DPI mentorship program launched to tackle diversity in book design departments
A new mentorship scheme has launched today to encourage creatives from underrepresented groups based in the UK and Ireland to develop the skills and insight needed to pursue a career in the world of book design, while offering existing designers in the industry advice on career progression.
DPI, which stands for Design, Publishing & Inclusivity – those familiar with book production will note the pun on image resolution – is the brainchild of Faber's creative director, Donna Payne, the art director of Profile Books, Steve Panton, and Cornerstone studio head, Ebyan Egal. The program, which has recruited a range of stellar names from the book design industry, will match mentors and mentees over a six-month period. Payne, who is "urgent to address the lack of diversity at the senior level", stressed that "in addition to supporting and encouraging graduates seeking a career in publishing, DPI will also serve more experienced mentees looking to move through other areas from design to publishing, or looking for the confidence to apply for a design leadership role."
The trio began "discussing how we can collectively support creatives from underrepresented backgrounds in the industry, or those looking to break into the craft, when there are so few formal opportunities for them. ", said Panton. Talks began in earnest last year, after initial plans were made during the first national lockdown, and the 'impactful' mentoring initiative has since recruited 20 mentors to help them achieve DPI's goal of making the design sector more representative of the society in which the books are published.
Panton says, "Our initial conversation was about the initiatives and groups that already exist, and how we could use them to benefit the design and illustration community within publishing. We turned this into a regular meeting, catching up once a month to discuss thoughts and actions. We came up with the idea of ​​internships early on, which evolved into a long-term mentorship program, as we wanted to involve as many designers and illustrators, both in-house and freelance, as possible.
Payne, who is now finishing his 17-year tenure at Faber to take up a role at Apple, crossed paths with Egal when Hachette's Thrive network invited the creative director to a design panel; likewise, she was "aware of the work Steve was doing as part of the D&I initiative that exists within the Independent Alliance [IA]". Payne, who has done similar work on a D&I action plan with senior management at Faber, says, "My experience as a mentor for D&AD Shift, a fully funded, industry-led night school program for new creatives, and Creative Access and IA Mentoring programs have shown me that one-on-one mentoring can be a powerful tool for change, especially when it comes to career progression and leadership."
Broaden perspectives
While the book design sector has arguably been less monocultural than editorial departments in recent decades – with a number of prominent practitioners from working-class backgrounds or with accents far removed from the RP that is often the fund of trade from other in-house departments – there are few color designers working specifically in book design in the UK, either freelancing or in-house. The situation can be exacerbated by a heavy reliance on independent talent, the vast pool of which is often not scrutinized when large companies conduct research on the diversity of their workforce.
Why does the trio think this is the case? "Design within publishing suffers from the same failures as most publishing when it comes to staff diversity. It also impacts the indie community, as the majority of freelance book cover designers have worked in-house at some point in their careers," Panton says. He also points out that it is an expensive vocation to undertake; with "start-up and relocation costs, with so many London-based job opportunities, it can be very difficult to continue without financial support". Egal adds, "From my perspective, there are various reasons for the lack of designers from underrepresented backgrounds working in-house and in freelance roles. With in-house roles, one often relies on offering internships and recruiting junior/entry-level positions with an art school background, which can also be seamless institutions.
There have been attempts by publishers to address the issue, including the FAB Award – run by Faber Children's and the Andlyn Agency, for color illustrators – and more recently the HarperCollins Academy of Author and Design. Yet many other publisher-led diversity campaigns overlook art department recruits; According to Payne, "Because design requires a different set of skills, publishing internships typically don't address that specific need." This is where DPI comes in, Panton points out, to "specifically address the lack of diversity within design and design direction." The latter is a key point: not only does DPI aim to introduce underrepresented designers to the craft, but it also wants to encourage retention and progression. "Design departments tend to be quite small, and designers often move between companies to get promoted," says Panton. "Departments need to focus on growing talent and enabling career growth."
Payne adds, "As the publishing landscape changes, representation is a business imperative. We need a range of perspectives and lived experiences. I think the steps many publishers are taking to be more transparent about salaries, or to avoid instances of unconscious bias, will help retain underrepresented staff. In design, we often work to tight schedules with limited budgets, and many stakeholders are involved. This can make it harder to do things differently and take risks, especially when hiring.
"We have to accept that to build a more inclusive department, additional coaching, training and support needs to be put in place for those who arrive at a level of disadvantage."
The list of mentors enrolled in the program testifies to the trio's enviable contact list and reflects a concerted desire within the sector to encourage creators from underrepresented backgrounds. When approaching potential mentors, Payne said the response was "overwhelmingly positive – everyone we asked was ready and excited to be included". Their expertise spans genres and age groups, and the cohort includes Academy of British Cover Design co-founder Jon Gray, Vintage creative director Suzanne Dean, Orion creative director Nick Shah and art director Charlotte Abrams Simpson. It also features the last two Nibbie Designer of the Year recipients, S&S Children's Senior Artistic Director Jane Buckley and freelancer Micaela Alcaino. "It's a privilege to be included in such a great project," said Gray. The bookstore. "I look forward to working with inspiring new people and forging new connections with students and other creatives."
A learning curve
Mentees will be matched with a designer based on their level of experience and interests, and those who share their knowledge will be offered mentorship guidance and support throughout. No previous mentorship experience is necessary, just "a willingness to support an individual on their journey", meaning the range features a nice mix of newbie designers and experienced practitioners. Abrams-Simpson hailed DPI as "an initiative I dreamed of as a young black designer from the West Midlands. As designers in publishing, our baseline is in creative research and understanding the public. If we have creatives from diverse backgrounds and cultures, and broader, knowledgeable cultural minds, our designs can only be more beautiful, inspiring, accessible and honest.
"DPI mentorship for a young aspiring color designer is gold…if we as mentors can share our experiences, it opens the mind that design publishing is an industry that exists as a that career – an industry you can thrive in whoever you are."
And, it seems, wherever you are: one-to-ones will take place face-to-face or virtually, depending on individuals' preferences and location, allowing DPI to foster talent from outside the M25. "The fact that publishing is traditionally based in London hasn't helped broaden the potential candidates," says Payne, while Panton hopes the shift to remote working will also help: "Publishing is very business-focused. South East, and this may limit opportunities.If I didn't have family living in the suburbs of London, I would have struggled to complete an internship that launched my career.
The first DPI cohort will include 10 mentees, the 20 mentors have signed up for the first two semester cycles, in fall 2022 and spring 2023. What happens next? "Basically, I would like all of our mentees to leave knowing that they are part of a community; inspired and enthusiastic, with a better understanding of what it means to be a designer working in publishing and the range of opportunities that exist," said Payne. "In the longer term, DPI will serve as a platform to showcase the progress of our mentees. We would also like the opportunity to work alongside publishers to set up a one-year internship program that spans multiple publishing houses. This would provide emerging creatives with the opportunity to network and gain the broadest perspective in minimal time, and develop a portfolio that will help secure a future career in publishing.
Applications are now open for the DPI Fall 2022 program; those seeking mentorship are asked to complete a short form on the DPI website, dpi.org.uk. DPI would also like to hear from potential mentors, or anyone else interested in supporting DPI, via [email protected]