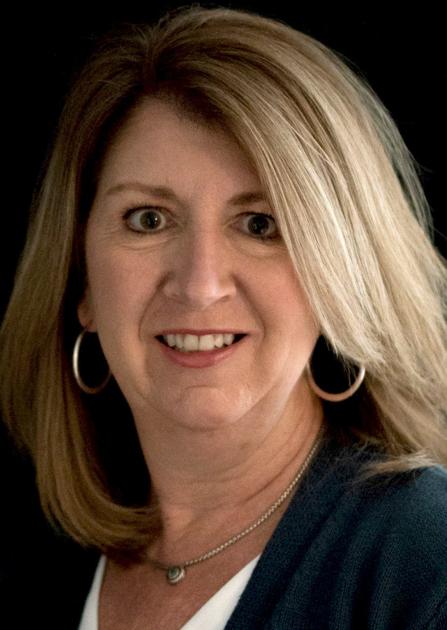 TEENS program aims to reduce truancy through mentoring | New
[ad_1]
The Child Watch Counseling and Advocacy Center in Paducah will launch a new adolescent mentoring program to help students in school overcome personal barriers.
The program is aptly called TEENS: Teens Empowered, Encouraged, Nurtured and Supported. The first class of volunteers are trained to help middle and high school students deal with issues that prevent them from going to school.
Child Watch executive director Janie Criner said the students participating in the program are those who have been reported to the court-appointed worker for truancy.
"Our goal is to keep these children out of court by helping them implement their diversion plan by setting goals and encouraging their continued progress," she said.
"We know there are so many factors that can affect a child's success in school that are beyond their control. By helping students, we hope to identify these barriers and help the whole family access the resources they need to support the child.
She added that bullying at school is the number one reason students skip school.
"It can come down to, maybe, a kid coming to school with dirty clothes because they didn't have clean clothes to wear, so they get bullied," she said. "A lot of children are late for school and they are embarrassed to the point of being embarrassed to go to school because they are not as smart as other children and they lose their self-esteem. self.
"These are some of the issues we want to address."
Criner said the volunteers will assess each student's interests and work with them.
"Maybe they just need support; maybe they just need a little motivation, "she said. "We want to do activities with them that will make them aware of the importance of going to school.
Volunteers will work with students over a six month period, with a different goal set for each month.
The program was started with a $ 5,000 grant from the Kentucky Bar Foundation.
"It started with a group called the Juvenile Detention Alternatives Initiative, with (District) Judge Todd Jones and Assistant County Attorney Austin Martin," Criner said. "Research shows that punishment and detention really doesn't work, especially with minors with these kinds of offenses.
Criner said Jones and Martin asked Child Watch to offer a similar program to the Court-Appointed Special Advocate (CASA) for absent children.
Criner said the program would initially target middle and high school students in McCracken County and Paducah County school districts. After training is completed in the first part of next week, volunteers would wait for the court-appointed worker to contact Child Watch with a student qualified for the program.
"It would be a student who has had a history of abuse or neglect in the family or suspected of abuse or neglect," Criner said. "It's a six month commitment while the child works on their diversion plan.
Child Watch will benefit from continuing education if more people volunteer to mentor the TEENS program. The training includes five hours of lessons.
[ad_2]