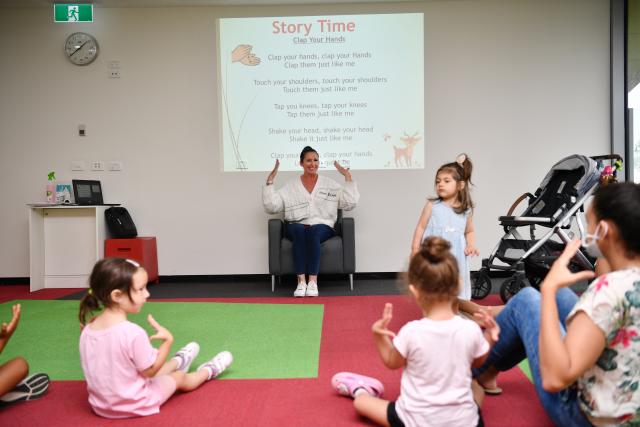 Teaching Kids Life Skills | Melton and Moorabool
Sarah Oliver
A fun and engaging classroom at the Caroline Springs Library is available to parents by reservation and introduces children to the world of books and imagination.
The sessions include stories, songs, rhymes and an introduction to Auslan and are aimed at three year olds to be given to one year olds and their adults.
Melton Libraries and Arts Manager Susie Prestney said the sessions are a great way to nurture your child's curiosity and encourage their learning and imagination.
"Each week there is a different theme, a greeting in a different language and a focus on a letter, as well as stories, songs and a craft to take away.
"Participating in story time has important developmental skills for children aged three to five, including essential listening skills, color and letter recognition, group participation, cooperation and turn taking These are all very important foundational skills in preparing children for a formal educational environment.
Sessions include an introduction to Auslan, which Ms. Prestney says supports early literacy development and helps foster a positive relationship between a child and parent or guardian.
"Using Auslan in our sessions also introduces children to other forms of communication and encourages a celebration of diversity in the wider community," she said.
As part of the new Read, Sing, Chat programme, Melton City Libraries invited Expression Australia to host a two-hour workshop at Auslan in June 2022.