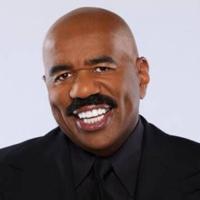 Steve Harvey buys Georgia Cattle Ranch to continue his mentorship program. | Narrative
After hosting their annual mentorship programs at the Rock Ranch in Upson County in west-central Georgia, Steve and Marjorie Harvey finalized their acquisition of the 1,581-acre agricultural tourism center and cattle ranch. Terms of the transaction were not disclosed.
The radio and TV host and his wife announced they would establish Legacy Ranch on the land, which was closed due to the pandemic. The couple plan to use the ranch to build on the work of the Steve and Marjorie Harvey Foundation to train the next generation of leaders while promoting economic development in Georgia.
The Rock Ranch was established in 1989 by S. Truett Cathy, founder of Chick-fil-A. The Harveys purchased the property from the Cathy family.
"Truett Cathy believed in investing in people's lives, Marjorie and I share that vision – we will give young people and the community of Upson County pathways that will help them pursue their dreams," said Steve Harvey . "The Legacy Ranch will be a place where young people and families can come and learn the history and tradition of farming and ranching, as well as the fundamentals of entrepreneurship, innovation and creation. of wealth. The Legacy Ranch will be an ideal setting for conversations and activities to inspire our future generations.
Prior to its closure, the Rock Ranch welcomed 100,000 visitors a year. Renamed Legacy Ranch, the Harveys project will reach a similar number of visitors through its community outreach services, educational and mentorship programs. When it reopens in 2023, the Harveys plan to keep family-friendly activities offered at the ranch alive, including a farmers market, pumpkin patch and holiday events.
"For more than three decades, The Rock Ranch has served as a meeting place for youth and families through agritourism," said Dan Cathy, President of Chick-fil-A. "Over the years, we have had the pleasure of connecting with Steve and Marjorie Harvey as The Rock Ranch hosted their annual mentorship programs. We remain inspired by their work reaching young people and building families.
Steve Harvey isn't the first high-profile morning man to buy a cattle ranch for charity. The late Don Imus owned the Imus Ranch for children with cancer. The I-Man's 4,000-acre farm near Ribera, New Mexico, and accompanying radiothon have raised millions of dollars for seriously ill children while providing free life experience in a functional cattle ranch, to build the child's self-confidence and sense of accomplishment. It closed in 2014.