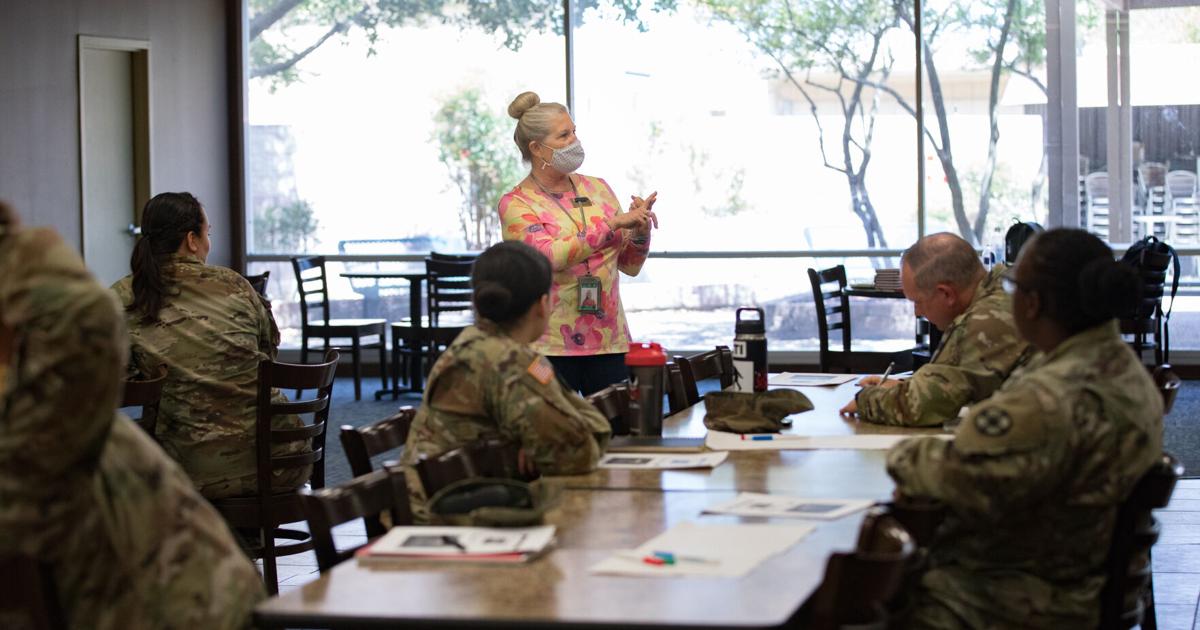 Soldiers attend an Adopt-a-School training session | Alive
Soldiers attend an Adopt-a-School training session, April 14, at the Shoemaker Center.
"All of you, whether you all realize it or not, have a huge impact when you come to school and are around these students," said Terri Jones, School Liaison Officer for Children's Services and to the youth, to the soldiers present.
Training sessions are held quarterly and are a great opportunity for soldiers to learn about the impact they can have on children in the Fort Hood community.
"The Adopt-a-School program benefits soldiers because it gives them a chance to mentor, teach and act as role models for students of varying ages in the greater Fort Hood area," said said Tina Smith, an ALS for CYS and the senior AAS liaison. "The program allows them to participate in the physical, social, intellectual and emotional development of the next generation. The AAS program benefits the schools around Fort Hood as they receive additional support in the education of their students and are able to show their appreciation for the soldiers who protect their country.
Training is also important, so Adopt-a-School points of contact in the unit learn the rules and regulations of working with area schools.
"AAS training is necessary for unit POCs because they need to know the dos and don'ts of the program to be successful," Smith said. "The information covered enables them to be effective in schools to maximize partnership."
As an icebreaker, soldiers were asked to share a time when they had a positive impact on a child or how they had a positive impact on an adult.
"I loved hearing the stories of how the soldiers made a difference in someone's life before," Smith said. "The examples shared show their character and make me confident that they will make the same, if not a greater, difference in the lives of children within schools."
Smith shared two of his most favorite things about the AAS program. One takes place at the beginning of the school year while the other takes place at the end.
"The school liaison office facilitates meetings between July and September each year. This is an opportunity for AAS unit commanders and POCs, as well as school principals and their POCs to come together and learn about the Adopt-a-School program, as well as collaborate on how to support each other over the next year. It's an exciting time and the energy level is always high," said Smith. "My second favorite part of the program is when I, and Fort Hood's senior leadership, have the opportunity to recognize the phenomenal work that AAS program participants have done during the school year."
Soldiers were encouraged to form a strong bond with their adopted school and make a lasting impact.
"I always like to emphasize that the Fort Hood Adopt-a-School program is a partnership," Smith explained. It's about the relationship between soldiers supporting schools and schools supporting soldiers. »