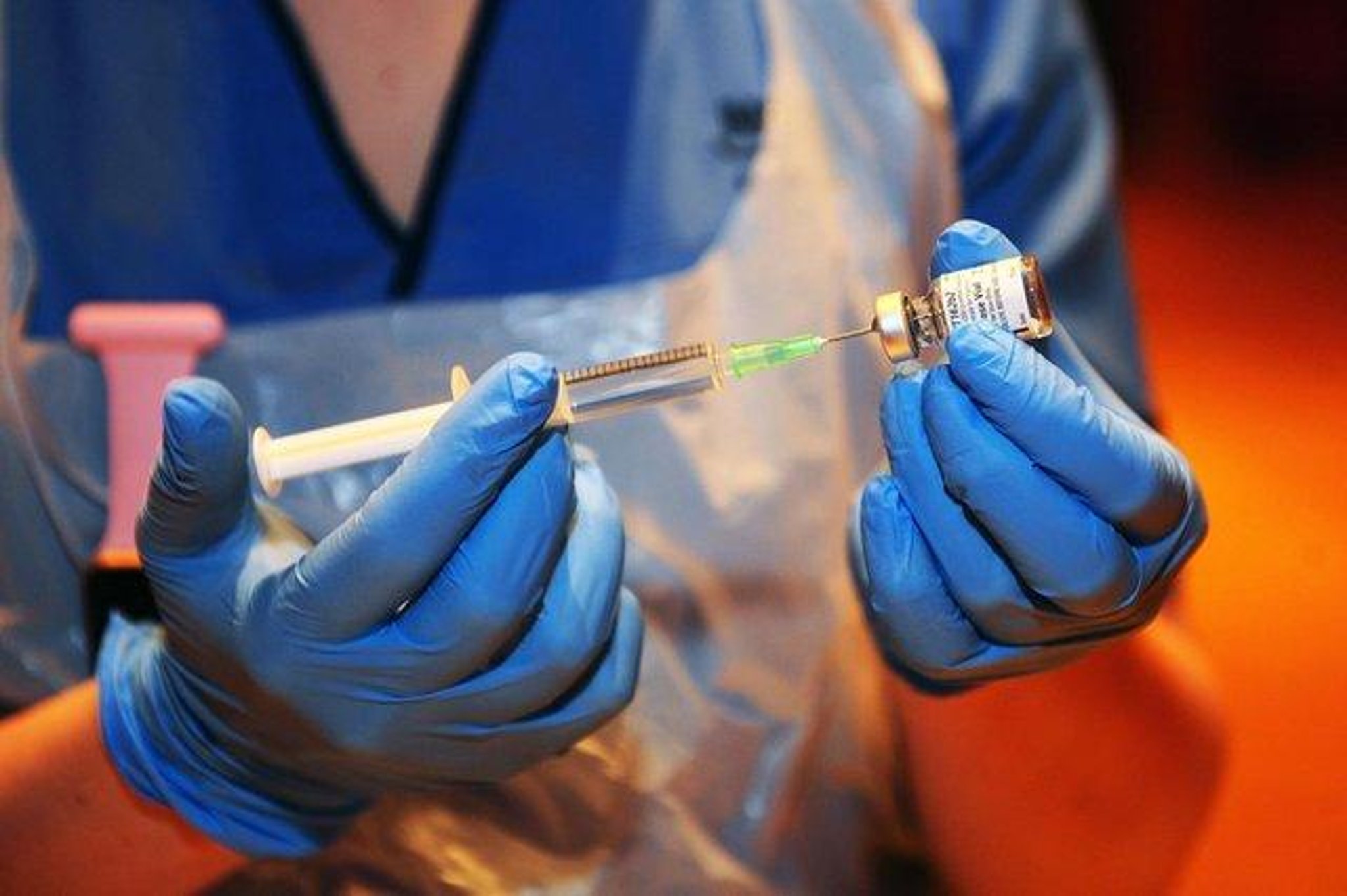 Scotland's largest teachers' union supports Covid vaccines for children over five
[ad_1]
Larry Flanagan, secretary general of the Educational Institute of Scotland (EIS), called for a "quicker decision" on the deployment.
He argued that offering vaccines to young children was a "safer route than simply allowing herd immunity to develop."
Read more
Read more
FMQ: A child with cancer died from the same fungal infection as Andrew Slorance in the hospital …
EIS supports vaccination against Covid for children over five years old
The Joint Committee on Vaccination and Immunization (JCVI) currently recommends that only those over 12 years old be offered a jag.
However, the United States has started offering vaccines to young children, and experts such as Professor Devi Sridhar, one of Nicola Sturgeon's pandemic advisers, have supported such a move.
Mr Flanagan said the EIS would have prioritized school staff for vaccinations and "moved much faster" on 16 and 17 year olds.
He said it would have led to "less disruption".
Mr Flanagan added: "I hope they will make a faster decision around children between the ages of five and 11, because I think the vaccination should be offered there, to the families of these young people."
He continued: "We are in favor of young people being offered this vaccine and we have told SERG about it. [Scottish Education Recovery Group].
"I was surprised to find out from SERG that apparently there is no licensed vaccine for this age group in the UK at the moment, although the US has clearly started vaccinating this particular group. .
"So I hope that work is underway to ensure that if a decision is made to allow vaccination of this age group, a licensed product will be available.
"Ultimately, we believe that offering vaccination is a faster and safer route than simply allowing herd immunity to develop over a longer period of time, as this would further disrupt school education. "
Mr. Flanagan said the EIS "absolutely accepts that there are informed decisions".
He said it would be up to young people and their families to decide whether they want to accept the offer of a vaccine if it is available.
Margaret Wilson, chair of the National Parent Forum of Scotland, said "it will be a personal choice".
Elsewhere, Flanagan said he would like face covers to stay in place in schools throughout the winter.
He also supported rules prohibiting parents from attending their child's nursery or the Christmas concert in person.
The union leader insisted that the general guidelines "are to minimize the amount of mixtures of adults in the school environment", adding: "The reason the guidelines are there is to try to keep schools open. because if we have epidemics among the staff, schools will have to close due to understaffing. "
He continued, "Why would you potentially want to host an event that will increase the level of infection in your school community, especially in the lead-up to Christmas?
"Because then it could have an impact on family celebrations over the Christmas period, when there are alternatives."
Prime Minister Nicola Sturgeon has previously insisted his government is not trying to "keep children from having fun".
She said: "We are following the advice of our Education Advisory Subgroup so that we base these decisions on the best information available, and I hope kids like the rest of us will have a great Christmas, much more normal than it was the last case. year."
[ad_2]