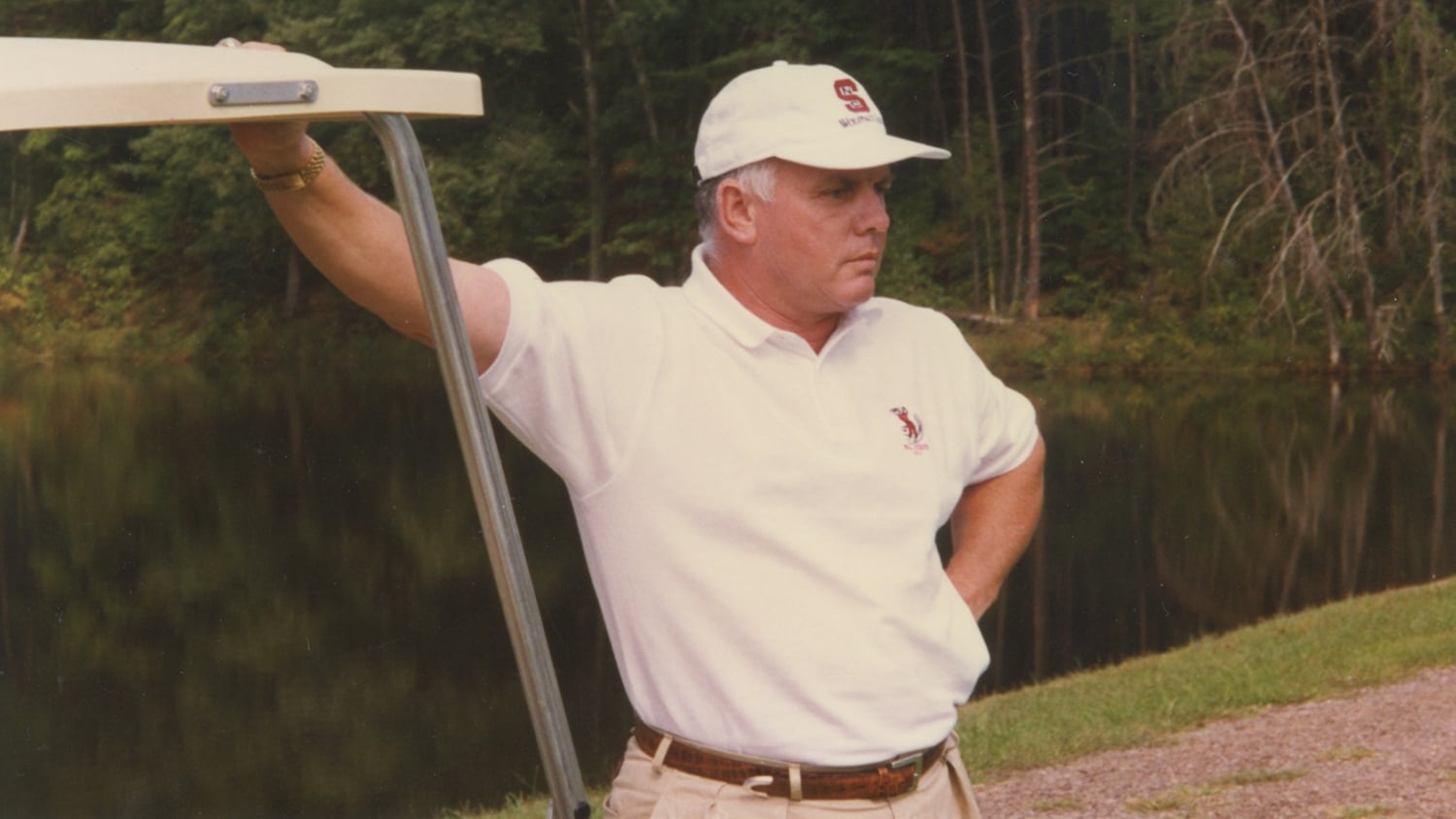 Richard Sykes recalls his legendary coaching career
To hear Richard Sykes tell it, his promotion to NC State men's golf coach in the fall of 1971 was just a fluke.
Sykes, who graduated from North Carolina State in 1968 with a degree in recreation and parks administration, was a 26-year-old volunteer assistant to head golf coach and defensive football coordinator Al Michaels, while serving also assistant pro at the Raleigh Golf Association near North Carolina. State campuses.
When head football coach Earle Edwards unexpectedly retired shortly before the start of the 1971 season, Michaels was elevated to acting football manager. He resigned as golf coach and Sykes took over, becoming the youngest head coach in school athletics and Atlantic Coast Conference history.
"It was the big interview process I went through to become a head coach," Sykes said in 2017. "I was there when they needed somebody.
"We all thought it would be a one-semester thing and it turned into a lifetime job."
Sykes spent a total of 46 well-decorated years as leader of the Wolfpack before retiring following the 2017 spring season. NC State died at home in Wendell, North Carolina shortly after returning from the Wolfpack's home win over Connecticut. He was 78 years old.
During his coaching career, Sykes led the Wolfpack to their only ACC championship in 1990, 12 NCAA championship appearances and 24 NCAA regional appearances. He has coached 49 All-ACC golfers, 34 All-Americans, six ACC Individual Champions, two ACC Players of the Year, and 2009 NCAA Individual Champion Matt Hill.
Sykes was a five-time ACC Coach of the Year, and in 2001 was elected to the Golf Coaches Hall of Fame.
"He was one of the best at putting a smile on someone's face," current men's golf coach Press McPhaul said. "To say he will be missed is an understatement."
Sykes was well known in the golfing world, not just by his own players, primarily due to his affable personality and unique storytelling abilities.
"He was such a good person and a great coach for all of us who played for him," said former PGA Tour professional Carl Pettersson. "I couldn't tell you how many guys over the years have come up to me and said they wish they had played for Coach Sykes.
"He will be missed by so many people. He was a legend in the golf world.
Pettersson, a Gothenburg, Sweden native who attended Greensboro High School, was one of several professional players who played for Sykes at NC State. Others include Tim Clark, Marc Turnesa, Garth Mulroy, Hank Kim, Jeff Lankford, Kelly Mitchum, Vance Heafner, Justin Walters, Matt Hill and Albin Choi.
For years, Sykes served as director of game-day operations for Reynolds Coliseum, a side job that sidelined him for regular-season and post-season basketball games played in the United States. campus arena. A lifelong basketball fan, he attended the late Everett Case's famous basketball school at Fairgrounds (Dorton) Arena as a child and met every Wolfpack basketball coach from Case onwards.
"Coach Sykes was so much more than our primary men's golf coach," said Boo Corrigan, North Carolina State athletics director. "He was a passionate leader, educator and builder of young men. He had an infectious personality and I don't know of anyone who spent time with Coach Sykes who didn't come away with a good story.
After leading his program for four decades without a home course, Sykes was instrumental in raising funds and awareness for the Lonnie Poole Golf Course, an Arnold Palmer Design Company course on Centennial Campus.