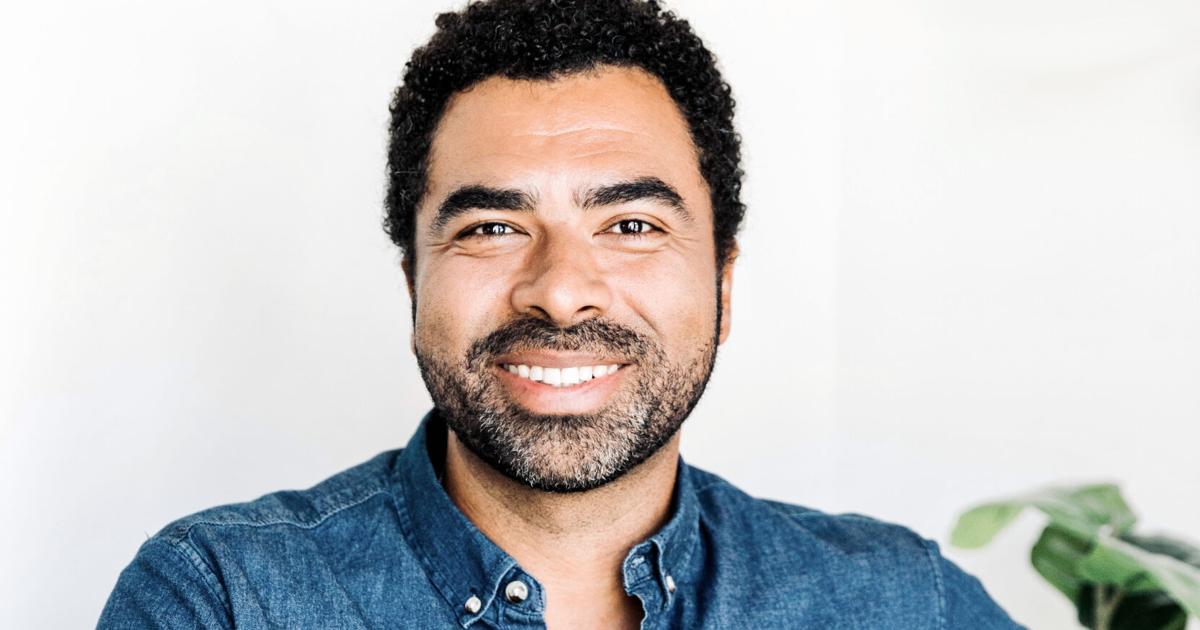 professor receives Carol Barnes Award for Excellence in Teaching | Campus News
Zoe Amba went to meet the professor during office hours. The scared and confused freshman had to cut his class to attend a funeral, after suffering a difficult loss just before the start of term. She expected to briefly pick up the information she had missed and get on with her day, but immediately putting academics on the back burner, the professor asked her about her state of mind and made sure she was on point. aware of resources on campus to help her deal with her grief.
Now a biology student, Amba has never forgotten the kindness shown to her by Joel Abraham, one of hundreds in her BIO 152 class.
"He really cares about his students," Amba said. "He wanted to make sure we were all okay and see us do well in his class, and best of all, by the end of the semester, he knew us all by name."
In his 11th year teaching at Cal State Fullerton, Abraham is the director of the Catalyst Center for the Advancement of Research in Teaching and Learning Math and Science. According to their website, the center supports students doing research in three areas: "Three key areas: STEM teaching and learning, STEM student academic experiences, and STEM teacher professional experiences and training. STEM".
Abraham was recently selected to receive this year's Carol Barnes Excellence in Teaching Award for his "commitment to student engagement, equity, and inclusion."
"It's a very meaningful award," said Merri Lynn Casem, professor and chair of the Department of Biological Sciences at the College of Natural Sciences and Mathematics. "It indicates that you are doing your job at the highest level."
Abraham said it speaks to the culture around teaching that his department has worked to develop. He said it's an honor he shares with several colleagues who have also been recognized over the past 10 years.
When Abraham joined the group, he said it was made clear to him that focusing on student success was part of the job.
"Sitting down with a student, having coffee and talking about their life is part of your job, and that's not true at every institution," Abraham said.
Casem said the department has benefited from her presence, not just from her engagement in scientific research and grant development. She spoke specifically of Abraham's ability to immediately engage even large groups of students, engaging them with a relaxed attitude that translates even through online classes.
"I think he lowers the tension in the room, every time he walks into a room,"
Abraham said he wasn't always sure of his trajectory to become an educator.
"When I went to college, I thought teaching was the one thing I wasn't going to enjoy," Abraham said.
But despite his doubts, when his advisor suggested a teaching assistant position, Abraham said he found it transformative.
"This experience was amazing. I put so much energy into it, but I really enjoyed it," Abraham said.
As he discovered his own enthusiasm for teaching, many students developed an equally strong enthusiasm for Abraham.
Alyah Kanemoto was one of Abraham's fall 2017 students. She said everyone she spoke to, even years after graduating, shares the experience and impact her class has had. had on them.
"He makes you feel seen, he makes you feel heard, he makes you feel like you're meant to be here and you're going to do great things," Kanemoto said.
Kanemoto, who graduated in cell and developmental biology in 2021, said Abraham was the reason she stayed in biology. She said her ongoing mentorship has been a positive influence.
Growing up in Santa Cruz to parents who were both educators, Abraham was the fifth child of nine. College has always been an expectation. As a student, he performed well, in part due to exceptional memorization skills, but said he lacked academic discipline from childhood thanks to what he calls his success at Berkeley graduate school. . There he said he finally learned to be a better student and that a change in attitude allowed him to graduate.
"I'm always learning to learn, and that's part of my job – I'm always learning to learn," Abraham said.
Abraham's original intention to pursue his high school dream of studying animals led him to visit the UC Davis campus, but he said he quickly changed his mind.
"When we got off the little cart, I got this big puff of cow manure," he laughed. "It's so embarrassing because, by every metric, Davis was the perfect fit for me, and I made the decision not to go at 18 based on that, just on that."
Ultimately choosing Howard University for his undergraduate studies, Abraham said he was lucky when he was offered a full ride after being recruited through the National Scholarship Program.
"I had no intention of attending HBCU, but it was so transformative for me and my college career," he said. Making the choice to attend one of the nation's historically black colleges and universities is something he still considers the best academic decision of his life.
Abraham maintains that his success is a tribute to a lifelong pattern of active mentors reaching out to support him. He said his talent was just taking advantage of the opportunities presented to him.
Having benefited himself, Abraham puts a lot of effort into his mentorship of students.
"I would say that's one of the standout things about him as an instructor," Casem said. Taking a science-based approach to science education, Casem said much of the work of the Abraham Grants program is focused on creating opportunities for professional development and creating an inclusive environment for students. .
"I think he extends his mentorship to every student in his class. Like, he really makes an effort to get to know every student," said Tilly Duong, former student and former member of Abraham's research assistant group. .
Duong said Abraham was part of his five-year research journey at CSUF. "He was the one who really showed me how a career in research was possible," said Duong, who is completing her graduate degree in Biological Sciences STEM Education at Fresno State.
Husband and father, Abraham lives in Long Beach with his wife, Kate, and young toddler Xantiago, who was just a few months old when the COVID-19 pandemic hit. He said it was difficult because he was teaching many online classes with his napping son strapped to him in a baby carrier during that first semester.
Her family enjoys cycling and also spends a lot of time camping and exploring the outdoors. One of their favorite spots is Pt. Mugu, north of Malibu, where he says they camp out on the beach and wake up to dolphins playing in the surf.
"I love trying new things, I love new places, I love eating new foods and having new experiences," he said. "I like many, many other things, but I really, really like most things about school. And if I retired now, if I could afford it, I'd probably take more class. I like school."