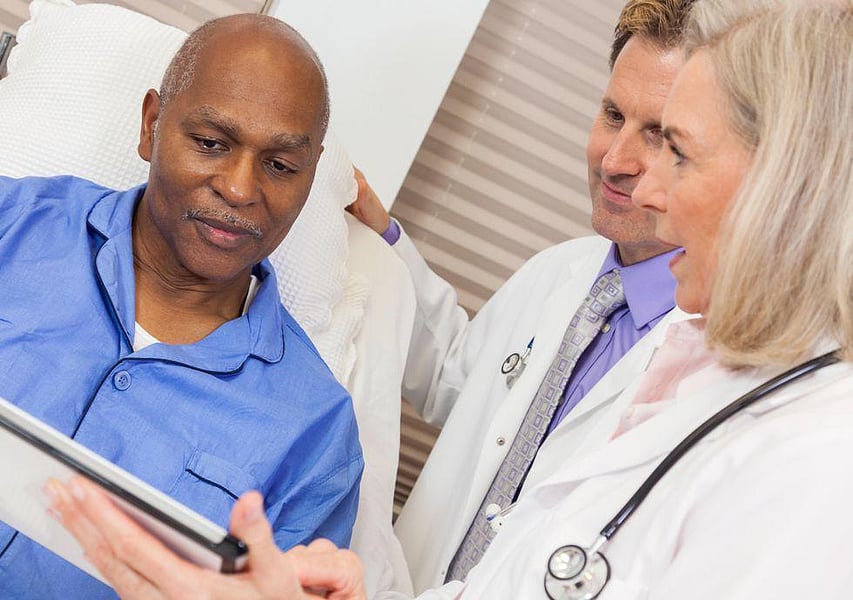 Postoperative anxiety during care transitions reduced with peer mentorship – Consumer Health News
FRIDAY, Jan. 28, 2022 (HealthDay News) — Mentoring programs can help improve patients' transition from hospital to home by reducing their postoperative anxiety following a transplant, according to a study published online Jan. 17 in the Operations management journal.
Yeojun Chun of Ohio State University in Columbus and colleagues evaluated a standardized peer-mentoring program where former patients mentor current patients for 30 days after discharge. They recruited 80 transplant patients randomly assigned to either mentorship or usual care.
Researchers found that patients in the treatment group experienced a 3.42-point greater decrease in anxiety score over 30 days. Unexpectedly, patients in the treatment group had a 12.6 times higher risk of readmission during the first 30 days. Investigators suggested that this finding was due to patients reporting complications earlier and being treated sooner.
"Patients and ex-patients can and should be co-creators of value in the care transition process," a co-author said in a statement. "These are vital resources for care management, especially because nurses, doctors and social workers are already overworked. Hospitals can benefit from a structured approach to matching patients with a mentor to help them get through the first months of post-surgical anxiety."
Abstract/Full text (subscription or payment may be required)