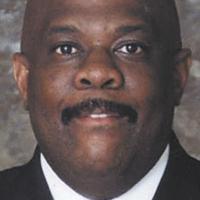 Michael Carson: Learning is the goal of mentoring | Columns
"In the days to come, when your children will ask their fathers, 'What are these stones doing here?' say this to your children: "Israel crossed this Jordan on dry land". (Joshua 4:21-22 MSG)
Mentoring is about learning. The protégé helps the mentee learn and grow. While the mentor will learn from the mentee and otherwise grow from the relationship, the primary goal is to develop the mentee.
Mr. Byron Ellison ("Big Daddy"), who last Saturday was the emcee for the 75th anniversary celebration of the Carver Community Center, shared some thoughts with me.
"Stop and think about the talents that so many young people and adults who pass through the Carver Community Center have shared with so many people. I continually thank God for his grace and blessing.
"Pastor Carson, as you shared in your October 29, 2022 column (adding value to the lives of others by encouraging them), that's what the Carver Community Center has been doing for over 75 years and it's is for real!
"The Carver Community Center began as a place of refuge that over the years has added (and continues to add) value to so many people.
I encourage anyone who wants to add value to the Carver Community Center to do so by any means you have to offer!
A note: Brother Ellison in 1992 was a great help to me in becoming an assistant varsity boys basketball coach for Kokomo High School.
Mentors are a big part of the legacy process.
"It is a good thing to give thanks to the Lord and to sing praises to your name, O Most High." (Psalm 92:1)
Evangelist Cathy, I want to "get a quick shout out about where you come from."
When we take time to celebrate the goodness of God by remembering those people, places, and opportunities that God has used to help us become who we are. It is a great moment of observance. It is a time of observance, celebration and praise!
On the legacy celebration, Carver Community Center General Manager Donta Rogers shared, "The community really came together and came out to support the 75th anniversary of the Carver Community Center. So many people from all walks of life have come together to support and encourage the work of the Carver Community Center's mission in helping to add quality and value to the lives of others. I am so grateful to Mr. Robert Knowling for giving his time to support our efforts!"
It is said, "In true mentorship, the relationship is much more mentee-driven, and the development and growth of the mentee is at the forefront of the relationship.
At the start of each day, ask yourself, "How will my presence add value to someone else's life today?"
"Everyone will leave a legacy. We will all frame and leave protected. Who/what cause are you going to defend? What/who will you encourage that has helped make life better?
Strive to be remembered by others in a positive way in reference to how you have added value to the existence of others by improving their lives.
I say it like that!
Peace with justice, be truly blessed, truly good, attend worship (in any way you can), families matter, and be safe!
Dr. Carson can be contacted at [email protected]