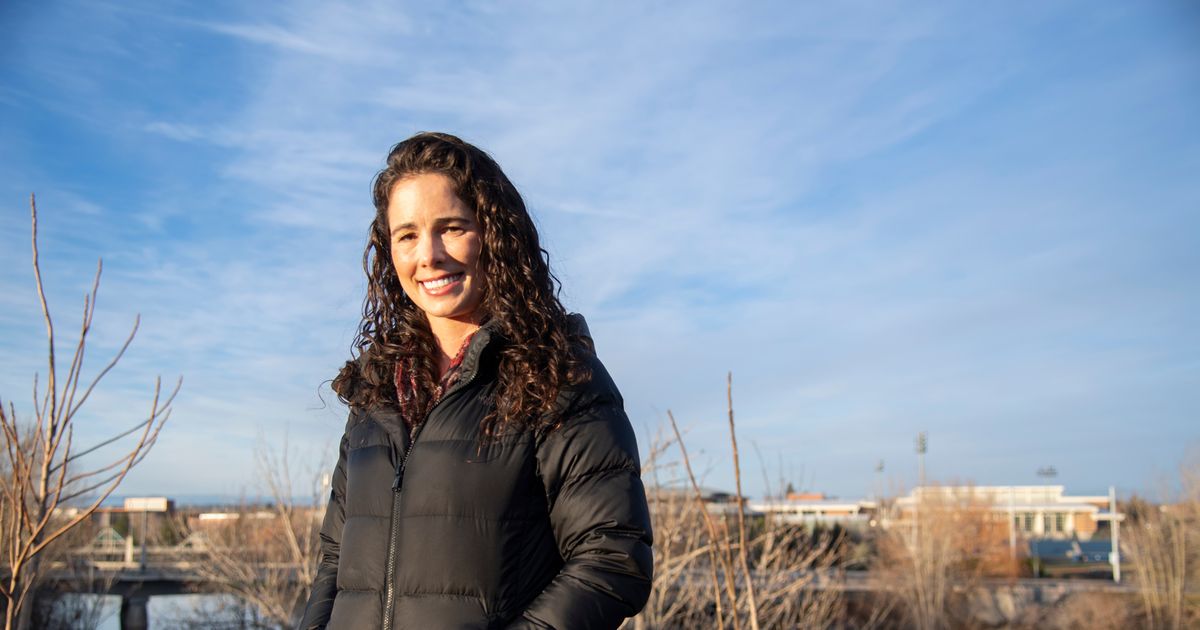 Mentoring memories: Spokane woman believes time spent with girls is a gift
Gifts of childhood time touched the life of Mary Carpenter, Spokane Clinic Supervisor, author and single mother.
Carpenter, 45, has sought to advance these gifts over the past nine years by mentoring girls she met through her daughter's school, counselors and church. Some children have moved, but today she mentors seven girls between the ages of 13 and 17, many of whom live in low-income households or with foster families.
She seeks to provide them with community experiences, including opportunities to meet in the park, write letters to residents of an assisted living facility and see the Christmas lights. She asked them for tickets to the theater and ballets and to Green Bluff. During her childhood years in Michigan, a Christian author did the same for her and a few other girls in a ministry where her father worked.
"Nancy DeMoss (Wolgemuth), writer and radio host, actually used to take the girls out of the ministry once a year and take us to a play and dinner, and then she would make us sit down and think about it. : 'What are our goals for the future?' Carpenter said.
"She would really spend time talking and investing in our lives. It had such an impact on me, and I thought, someday, I want to do it. She was a great role model. "
At the same time, her parents, Kenneth and Rachel Carpenter, have long served as role models of service, sacrifice and giving, she said. They have volunteered as Union Gospel Mission chaplains, served with Hospice, and helped neighbors and others through the church. Carpenter credits the domino effect for giving rather than everything she's done.
"I think every one of us in life has had someone who spoke kind words to encourage us at a crucial time," she said.
Carpenter moved to Spokane from South Carolina nine years ago to be close to his family. Her daughter started school at South Pines Elementary, where Carpenter volunteered and began asking questions about families or children in difficulty. Today, she says that such needs often find her and that she is now able to give more.
Her daily job is as a supervisor at the Spokane Educational Health Clinic, helping to supervise staff and provide training. With a background in psychology and management, she previously worked for Hospice as a coordinator and manager of volunteers. At the clinic, she is part of a management team for the facility that includes family medicine, internal medicine, a psychiatric residency, infectious disease physicians and an obstetrics clinic.
As an author, she is also one of the artists selected for the 2021 Spokane Arts Grant Awards, specifically a $ 10,000 grant for a book and teaching project. Carpenter helps create "Ponies in the Park," a picture book with a story written by her and illustrated by artist, author and former educator Mary Pat Kanaley. The book, which teaches children about the sculptures and history of Riverfront Park, is due out April 1 with preorders on poneysinthepark.com.
"It's a sweet little story about how moonlight mixed with magical dust brings the Carousel and all the art of the park to life," Carpenter said. "It's a magical story that teaches."
She said part of the grant money will go to donate a book to every second-grade teacher in the area, and then a book will also go to every elementary school library to help teach children and children. interested in art and history in Spokane. .
On numerous trips to Riverfront Park over the years with her daughter, and also bringing many girls she mentored, Carpenter loved to make up stories with them based on these visits. It helped inspire the book, she said, but Carpenter also winks at her father.
"It was the many hours he spent making up stories with me that developed my interest and my ability to create stories," she said. "He used to start a story and leave it in a certain place, then keep me going. We would trade intermittently in this process. It was a tradition that I also carried on with my daughter and sometimes the girls that I mentored, when they were young, of course.
"My daughter and I, along with my lovely daughters, have spent many hours venturing into Riverfront Park over the years. We have many fond memories of ice skating, riding the merry-go-round, picnicking and exploring this beautiful park. Riverfront has fond memories of me.
She also has a story about the importance of giving Christmas as a child. In that first nonprofit, Life Action Ministries, where her father and Wolgemuth held roles, Carpenter's family lived off the support given to her by giving to people, she said. One Christmas when she was around 7, the family was on a tight budget for gifts.
"My parents knew a family that had urgent needs and they were struggling to meet basic needs," Carpenter said. "We got together as a family and my parents shared the needs of the other family. "
Her parents wanted each family member to think about whether to spend their own budget on gifts or use that money for the other family for Christmas. Each member of the family was allowed to weigh because if he decided to help, all of the Carpenter family would sacrifice themselves.
"The decision was unanimous. We would do without Christmas to support the other family. Well, it is only by giving that you can receive more than you already have.
"We have given anonymously to this family to meet their needs, but in an incredible turn of events, God has given us Christmas as well. Much to our amazement, we were blessed with a surprise bag of gifts left at our doorstep. Someone had bought gifts for each of us children. We will never know who this gentle and generous person was who blessed us in this way.
Carpenter said she would never forget the doll named Mandy with brown hair and a little yellow gingham dress in this Christmas sack, nor her enthusiasm for God's provision. It grew her faith and strengthened her desire to invest in the lives of others, she added.
Watching the unexpected power of this over the years, Carpenter said she believes there is no greater joy in life than giving. "I think Winston Churchill said it best." We make a living by what we get. We make a living by what we give. "