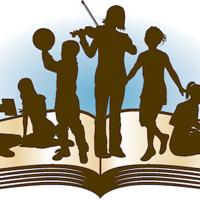 Mentoring for youth affected by cancer | Community News
BRATTLEBORO – Mahana Magic Foundation is partnering with Big Brothers Big Sisters of Vermont in the new Mahana Mentoring Program.
Children living with the cancer of a loved one are affected by a wide range of emotions. They experience fear, anger, anxiety, sadness and even guilt. BBBS of Vermont in partnership with Mahana Magic Foundation has developed a mentorship program to support and encourage these children.
BBBS of Vermont, through its one-on-one mentorship program, keeps children ages 6-18 engaged, builds youth resilience, and helps mitigate the negative effects of trauma through mentorship.
The Mahana Magic Foundation provides support to children during and after their loved one's experience with cancer. They design opportunities for children to build their confidence and ease their fears.
Together, BBBS of Vermont and Mahana Magic Foundation offer Vermont children affected by the cancer of a loved one the opportunity to have a relationship with an adult who understands without judgment some of the emotions these children experience in a relaxing and fun atmosphere. .
To volunteer or refer a child, contact Kimberley Diemond at [email protected] or 802-689-0092.