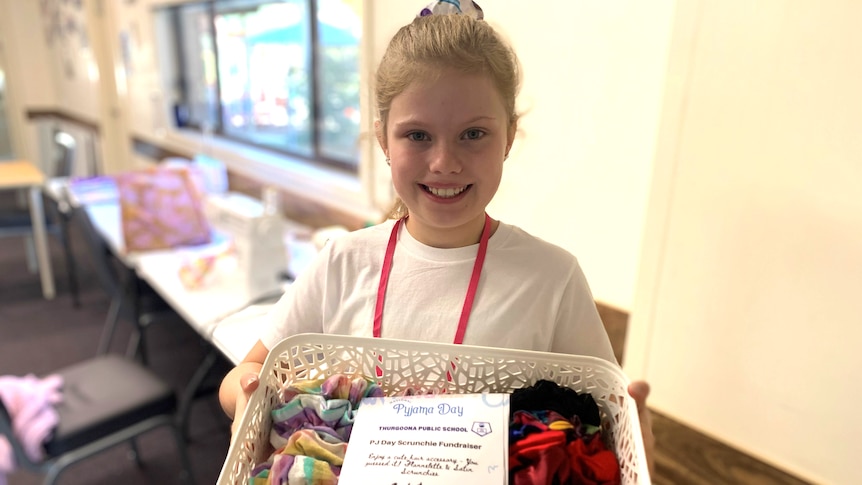 Matilda mentors other young seamstresses and raises funds during these school holidays
Matilda Sherazee-Plum only started sewing 18 months ago, now she mentors other young sewers at her local community center.
School holidays have been busy for the Thurgoona Public School student who also made scrunchies to help raise money for a school fundraiser to support foster children.
Krystal Kaye of Thurgoona Community Center is a sewing mentor for Matilda.
Ms Kaye told ABC's Allison Jess she was proud that Matilda had found her own role as a mentor to young seamstresses at the community centre.
"Matilda arrived and had never touched a sewing machine and wanted to try and two terms later she now has her own pet business, and she is fundraising and mentoring other young seamstresses."
During the NSW school holidays, Matilda has pledged to make 38 scrunchies a day, to raise money for her school's fundraiser to support the Pajama Foundation's National Pajama Day. The annual fundraiser raises funds and awareness for foster children.
With the support of a friend, Matilda said she was on track to create 250 scrunchies.
Broadcast
Albury, Thurgun, Wodonga, Arts and crafts, Youth, Community organizations