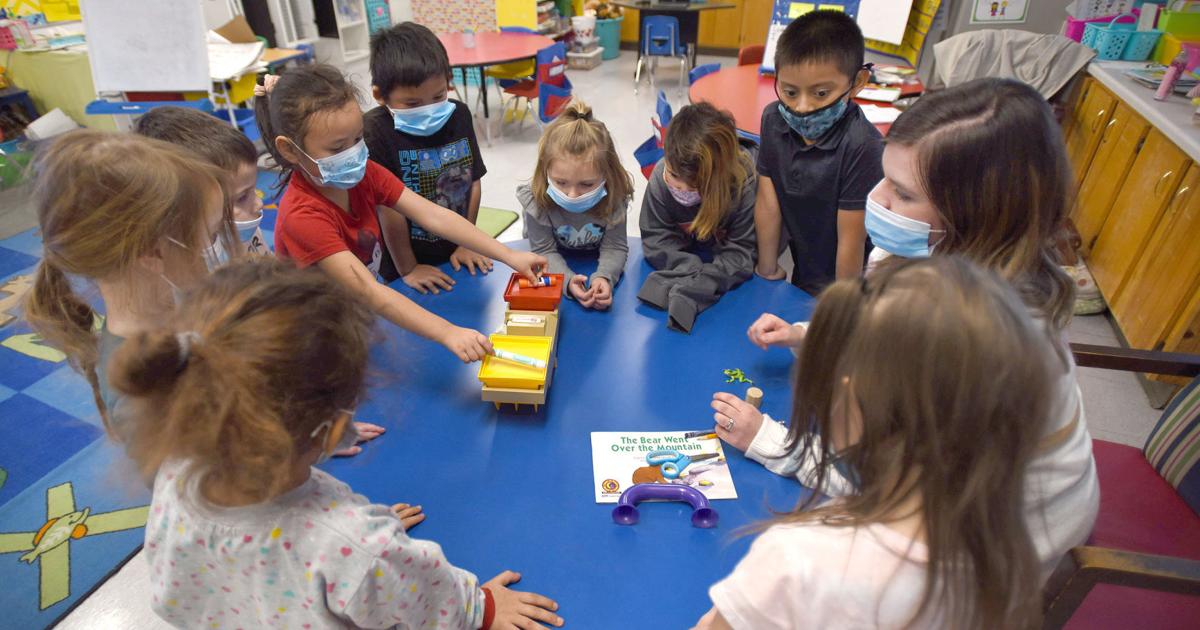 Learning Curve: Schools' plan to teach refugee students goes beyond the classroom | News
Since the start of this school year, around 115 refugee students have enrolled in public schools in the Daviess County area.
Of these students, 40 attend Owensboro Public Schools and 75 attend Daviess County Public Schools. The education of these students requires collaboration and communication between several entities, and it all starts with building relationships and trust, for example in English.
"What's important to address is why students are refugees," said Jana Beth Francis, assistant superintendent of teaching and learning at DCPS, who is also the EL coordinator for the district. "By nature, the name refugee means that you must have undergone some sort of trauma and had to leave your home. "
School systems work with refugee students and their families to make sure they feel safe and welcome above all else. They help build communities among these populations and introduce these families to the community, Francis said.
Another variable is that educators often don't know how long these students were in a traumatized environment, or how long these students were in school, Francis said.
Ashlie Hurley, the EL coordinator for OPS, said that a student's mother once told her that she had spent 21 years in a refugee camp before coming to the area.
"Many refugees have different levels of English proficiency," Hurley said. "Some have little or no experience of English and others speak six languages. It varies from family to family.
When needed, both school systems use an interpreter service, which Hurley says is a saving grace, as well as EL teachers who work tirelessly with students and families.
Educating all students is always the job and goal of teachers and those affiliated with school systems, but when it comes to students who have experienced trauma, such as some refugees, academics often do not come first. Hurley said.
EL coordinators and educators make home visits, show them the community, the school their child will attend, how bus transport works, she said.
"I think the best approach at the start is to just build these relationships and the basic understanding that they are safe, that they are going to be nurtured, cared for, that we can be trusted," she said. declared.
When the time comes to introduce these students to the classroom, they work closely with the EL teachers, who coordinate with the classroom teachers. Often, refugee students are subject to a screening assessment so that educators can get a feel for their level of English proficiency. They are also reviewed regularly throughout the school year to see how they are progressing.
Many other information gatherings also take place, such as discussions with the student and their family about where they grew up, their level of education and any other needs of the student. Educators are also researching what school looked like in students' countries of origin, Francis said.
One thing that's interesting about most English learners and refugee students, Francis said, is that they generally excel at math, and that's usually a marker for whether or not a student has a grade. of schooling.
Hurley agreed and said math can be kind of a universal language for students.
At the middle and secondary levels, both school systems have newcomer programs for refugee and EL students. This class teaches them basic English and other necessities that can help them navigate school life.
While EL and refugee students receive one-to-one tuition and targeted interventions, especially at the elementary school level, Hurley and Francis agreed that the best approach for EL and refugee students is to integrate them into classroom life. ordinary, if possible.
Typically, said Hurley, a student performs better by mid-year after being in a classroom for an extended period of time with his native English-speaking peers.
An important thing to also keep in mind is that these students are usually not graded in a traditional sense, Hurley said.
"We keep an eye on them and test them like other students, but what we're really monitoring is growth and making sure all of the child's needs are met," she said.
Francis said that a learner of English can take five to seven years to master the language, and having a traumatic past can make learning the language even more difficult.
"The important thing is to make sure that they feel safe and that they are in a learning environment where they trust adults, and then we work on Academic English and develop the necessary skills from there. there, "she said.