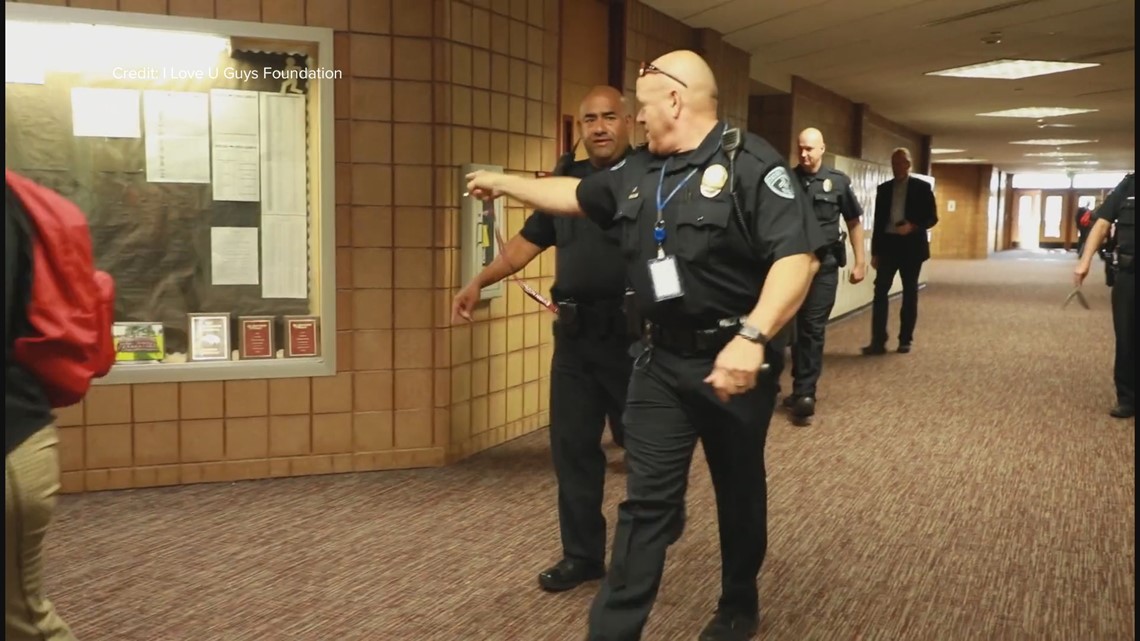 Law enforcement talks about active shooter training
Kershaw and Orangeburg school resource officers talk about training in schools for active shooters.
ORANGEBURG, SC — The mass shooting at an elementary school in Texas has sparked a national conversation about what is being done to keep students safe in classrooms.
Law enforcement officials in the Midlands say that when an active shooter is on school grounds, everyone is on deck to ensure that every member of staff does their part to ensure the student safety.
"A lot of times we hear staff say, I thought it was fireworks," said Doug Bowling, Kershaw County safety coordinator.
RELATED: How many schools in the Midlands region have an SRO? We asked
Bowling says staff are well prepared for an active shooter on campus.
"Anytime you have an active attack you just have to, it's too late to prepare. You must be ready. You have to have a plan in place," he said.
Bowling trains both school resource officers and school staff on how to respond when a school is attacked.
Employees are trained through containment exercises once per semester.
RELATED: Yes, There Have Been More Children Killed in School Shootings This Year Than On-Duty Law Enforcement Officers Killed by Gunfire
"We have three things. The first thing is that you are going to announce that we are going to be confined. Once the announcement is made over the intercom to lock, it is imperative that our staff do three things, and those three things are announced on the radio, and that is lights, locks, out of sight" , did he declare.
That means staff have to turn off the lights, lock their doors, and hide somewhere in a classroom or closet where an attacker can't see them.
Kenyatta Jenkins is the sole school resource officer for the city of Orangeburg and says staff are trained through intrusion drills. Communication between staff at this time is crucial.
"The main thing is to communicate so that I know whoever is looking for the suspect knows where the suspect is so that I can either take him into custody or engage that target if I need to," said Officer Jenkins.
Officer Bowling says that in some cases staff find themselves with the difficult decision to let students into the classroom who may wander the halls after the lockdown begins.
"I'm trying to tell our staff, think about where the noise is coming from in relation to your location. If it's far away, absolutely get that kid in, open the door, then close that door and walk out out of sight" , did he declare.
He says staff training doesn't stop after lockdown, it continues until all students are moved to another location and reunited with their parents.
"It's definitely going to be a challenge and obviously it's going to be frustrating because parents want to know how the kids are doing."