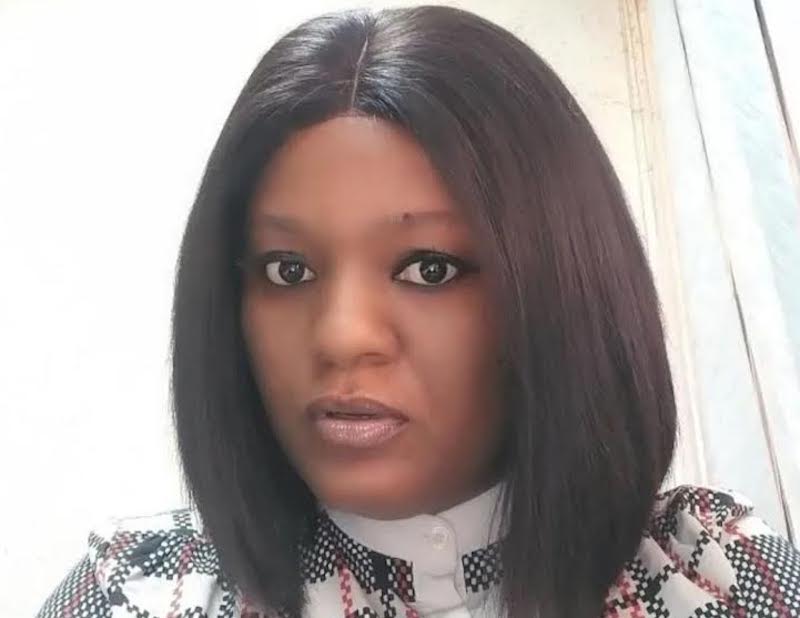 Juliet Imonije My passion for empowering and mentoring young girls
Non-governmental organizations have always bridged the gap for governments in providing essential humanitarian services to citizens, usually reaching many sensitive areas, by mobilizing private funds. Over the years, dodgy operators have found the field an easy channel to raise funds for personal enrichment. In this interview with Jawani Foundation's THISDAY Founder, Juliet Akpesiri Imonije, also known as Queen of the Street Kids, uncovers her mind on the role of NGOs, her own experience of the streets as a child, who informed the establishment of the foundation and other matters.
Tell us a bit about your background?
I am from Delta State but was born and raised in Lagos in the 80s. I studied Sociology at Delta State University, Abraka but spent several years around the world fashion and carved out a place for myself before diving into the corporate world as an administrator. I am responsible for the Jawani Foundation and over time have developed a deep passion for empowering, mentoring and inspiring young girls and less privileged women. I am also a life coach for tweens, teens and youth. I coach and advise them on the challenges they might face so they know how to overcome them. A few years ago, what is now the Jawani Foundation was a stylish fashionista who started a foundation designed to positively touch the lives of girls, especially the welfare of children, women and the needy in society. .
What motivated the creation of the Jawani Foundation?
My journey as a little girl led me to the creation of the Jawani Foundation and it all started with a real life experience. I had a very humble beginning. I come from an average background. My parents helped us by simply teaching us values ​​even when we had nothing. They succeeded and fought to train us. My parents were the greatest gift God gave me. I was a sheltered teenager growing up, so when I got my first admission to a polytechnic to study public administration in 2013 and lost it. I have wandered off in the name of freedom. After a year, I realized that the road I was following was the wrong one and could lead to destruction. Remembering the vow I had made, I had to go home like the prodigal son in the Bible and start all over again. It was a trying and delicate stage in my life, but it became a turning point because my life changed radically. I had to make good use of the second chance that God gave me, I took my studies very seriously and I was accepted in sociology. I graduated and I'm doing great today.
With hindsight, isn't it safe to say that without this experience, there would probably be no Jawani Foundation today?
Looking back I'm thankful and thankful to God for the experience so far I swore I was going to put my experience to good use raising younger daughters so I wouldn't wander off in life and teach them the need to be educated. My goal is not my plan, but the one designed by God for me, which I am living in this moment. At school, I learned that no dream is too big for me (62 million girls are not so lucky). At that point things started to crystallize for me and I had this belief that there was so much to do and there was so much at stake. It was time to be an agent of change and have an impact. This is how the Jawani Foundation created Supporting the Girl Child.
Many people think that NGOs are mere conduits to enrich people more than they claim to represent. What is your opinion on that?
Yes, people have the freedom to think, say or believe what they want, and what is acceptable, but I really don't blame them, because the bad among us spoil the integrity of the good. These bad apples are using NGOs to get rich quick. I always said "all philanthropy without sacrifice is not philanthropy". Most of the time, what we see in the climate is transactional, self-centered philanthropy. Most people venture into it as a channel to get rich not for the sake of humanity, that's why people no longer have faith in committing their resources because they feel they will not be used for the specific purpose of helping humanity, but as I would always say "Your work would make you stand out; there's no two ways about it and that's my belief. If God has given you a ministry or a mission and you feel that it is a way to enrich yourself, my dear, "whatever a man sows, he will reap". I put down my file.
What have been some of your main accomplishments?
Provide assistance to the little girl; providing a sense of community for girls going through challenges and a safe space for them to share their thoughts, fears and aspirations; raise awareness of the importance of education for these young girls and young people from my experience. Empower girls to know their worth and be confident from a young age to become powerful leaders of tomorrow, show, teach love and heal from past traumatic experiences of being a girl in Africa, give giving girls a voice through education by offering scholarships to children, as well as donations and distribution of school materials for 1,000 street children.
What areas of work are more difficult?
In general, the work is difficult, but I would particularly highlight the areas listed as victims of sexual harassment who find it difficult to confide in people because of the prejudice and judgment to which they are subjected; inability to accept change, people prefer to stay where they are instead of embracing change; mental and physical fatigue. This path I have embarked on can be quite demanding. It harms my health because people can be unhelpful and seek any chance to take advantage of financial constraints in carrying out projects. The majority of my projects are self-funded with minimal contributions from friends and family.
What are your plans for 2022?
"The Widows Mite" aimed to empower 200 widows on various professions and empower them for startups. There will also be a conference entitled "Just because I am a girl" (a session where we bring together young people and facilitators who deal with issues relating to the well-being of the girl) and "Christmas in the street" (it is our annual event where we gather and welcome over 1,000 children).
How do you or can you measure your impact in the lives you touch?
I would say excellent because they have access to me and the children on the Jawani Foundation scholarship are doing exceptionally well in their studies. Previous programs aimed at empowering women have been successful, with many candidates continuing to support themselves and their families with the skills they have learned.
Do you think that in terms of regulation more should be done?
Of course, if it's for a good cause. Create a regulatory body for NGOs to oversee and control their activities to weed out bad apples.
What is your philosophy of life?
"Live life with love and compassion, destroy it and it will destroy you".
How do you balance work and family?
Hmmm, it was not easy I must admit, it is a question of sacrifice and thanks to my family who were very accommodating and very supportive. The truth of life is that you have to make time for whatever is considered your treasure. It's very difficult and hectic to combine the two, but I was able to juggle all of them together because I have a great team and a great family. That's what excites me, so I'm happy to juggle everything together.
After a hard day's work, how do you decompress?
Family time for me is top of my list and I treasure the time I spend with my family and friends. I indulge in so many guilty pleasures every chance I get, like going to the movies with my family, having dinner, reading, being pampered at the spa, dancing, swimming, my personal moments are very important and essential to me.
Your parting shot to Nigerians?
God has made each of us special, we are clothed with his strength, natural beauty and dignity, we are ambitious and strong, and we are to be our sister's keepers. We must follow our dreams and, in doing so, lead our comrades to bring the generation closer, empowered and inspired. I believe that is the true mark of a good role model.
My good people of Nigeria, as the Beatles sang "Love is all we need". Let's forget our differences and come together to fix this country. It takes you and me to effect the change we seek. We cannot sit and watch things deteriorate. We all have a role to play in our own way. The big question is: are you playing your role well? Finally, for our leaders, so much is expected of them that together we can make the world a better place. Long live Nigeria and God bless Nigeria.