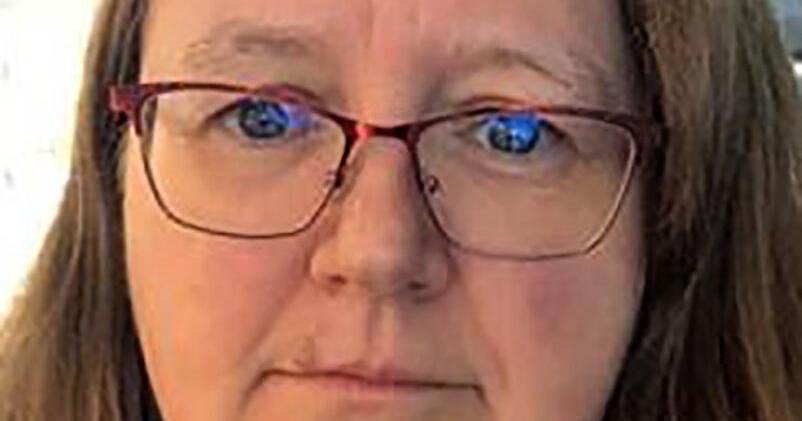 From Appalachia to War: Coincidence Links Medical Training Program to Helping Ukrainians Cut Off by Russian Invasion | Appalachian Highlands
WYTHEVILLE — Wendy Welch is amazed at how a health professions training program has resulted in a medical survival guide for Ukrainians isolated by the Russian military.
Welch, executive director of the Southwest Virginia Graduate Medical Education Consortium, has helped oversee a program since last year to reunite medical and health students with the Inman Village community in Appalachia.
The program has two goals: to educate residents about the nutrition and health care services available, and to teach students to realize that the health of a community is often driven less by personal choice than by services and sources. of food available.
From that effort, Welch said recent cooperation with Lincoln Memorial University's DeBusk College of Osteopathic Medicine became the spark for an 18-page Google Docs guide to herbal and pharmacological sources for nutrition and medical care.
Welch said DeBusk students prepare to come to Inman on regular visits to help GMEC with monthly education and community support visits. Mary Beth Bobas, herbalist and nutritionist at DeBusk, recently visited Inman with Welch and Tori Mackal, educational advisor for UVA Wise's pre-professional health club, to learn about the program.
"We were walking in the woods behind Inman and MB started picking all these edible and/or medicinal plants in the woods," Welch said. "She pointed out that you can't pick these types of plants where pesticides are used, but the area behind Inman was perfect for finding and using wild plants."
While the situation in Ukraine had not turned into a war at that time, Welch said she wondered how Bobas' knowledge could be used to help Inman residents.
"MB said, 'I'm a nutritionist, you're an anthropologist. You get it," Welch said with a laugh.
This walk in the woods led GMEC to work with UVA Wise plant biologist Ryan Huish on ways to educate Inman residents about their backyard resources. Welch said Inman was not the end of that effort.
"This is an informal group of local child advocates and parents who for years have brought older, abandoned and orphaned children from Ukraine home for Christmas," Welch said. "Many of the children have medical, emotional and physical needs and the group provides them with the care they need while they are in the United States. They also spoil them by filling their suitcases with useful Christmas gifts before returning in Ukraine after the holiday season."
Welch said advocates are staying in contact with the children while they return to Ukraine, helping find adoptive parents and continuing care. A prolific knitter, Welch has made several blankets and other pieces for children.
"We had two boys who absolutely adored everything about Spider-Man," Welch said. "We knit Spider Man blankets for them, and I saw them on the news being evacuated during the invasion. They were wrapped in those blankets.
Two teenagers, Diana and Slav, had their lives turned upside down by the Russian invasion, Welch said. While a lawyer was able to help Diana secure a visa to enter Switzerland, Slav – his real name withheld in case Russian forces see him in the media and target him – remains in the beleaguered southern city of Mariupol by Russian troops.
"Slav can't get out of Ukraine because he's of military age," Welch said. "We have been in contact with him and he is suffering from a facial infection with sores. We asked what drugs or substances were available, and were told vodka and black tea.
Welch said several herbalists and pharmacists began coordinating with other GMEC contacts and the advocacy group to determine what might be available to help Slav and others lonely in the invasion.
"There's best practices and there's survival," Welch said. "We thought a lot of houses there had spice racks, and the herbalists and pharmacists took it from there. Almost every spice rack contains turmeric, which pharmacists will tell you has a variety of uses. We also learned that steamed nettles are like spinach and can help with nutrition.
In Slav's case, the loose team was able to tell him how to control his infection and treat wounds,
said Welch.
Some of the teenage girls the advocates had helped were pregnant, Welch said, and nettles aren't safe for them during pregnancy.
"You can, however, soak steamed nettles in vodka for a few weeks," Welch said, "and after a woman gives birth, you can give them 15 to drops in a glass of water and this gives them the post-natal vitamins.
As the group began to research other plants that Ukrainians could use, they began to learn about botany applied in different regions of the country, Welch said. The researchers found notes from a group of Romanian herbalists that gave them region-specific information about useful plants across the country.
"Chickweed grows in many places there," Welch said, "and you can chew it, spit it into your hands, and apply it to wounds to help prevent infection."
From that point on, Welch said, the band members found themselves doing quick translations from Romanian to English to Ukrainian to compile the 18-page guide.
"We compiled information on dandelions, violets, mushrooms and herbs," Welch said. "Because it's a Google document, we still have the ability to provide information to people on it. When power is on during the day, people charge their cellphones, and they can download and store the information on their phones.
Welch said the head of the advocacy group, who preferred to be identified only as Misty, contacted Slav Friday about how to treat the fever from his infection.
"Misty is currently teaching Slav how to make garlic paste with mustard and put it on his feet to break the fever," Welch said. "If they get an onion, they should cut the top off and rub it on his feet and eat the rest."
Welch said she didn't expect a monthly nutrition and medical education program in Wise County to produce a guide to wartime survival.
It was the weirdest thing, compiling and translating it all into Ukrainian," Welch said. "Although people using this knowledge may still feel hungry, they will not suffer from malnutrition. We are here for the long term.