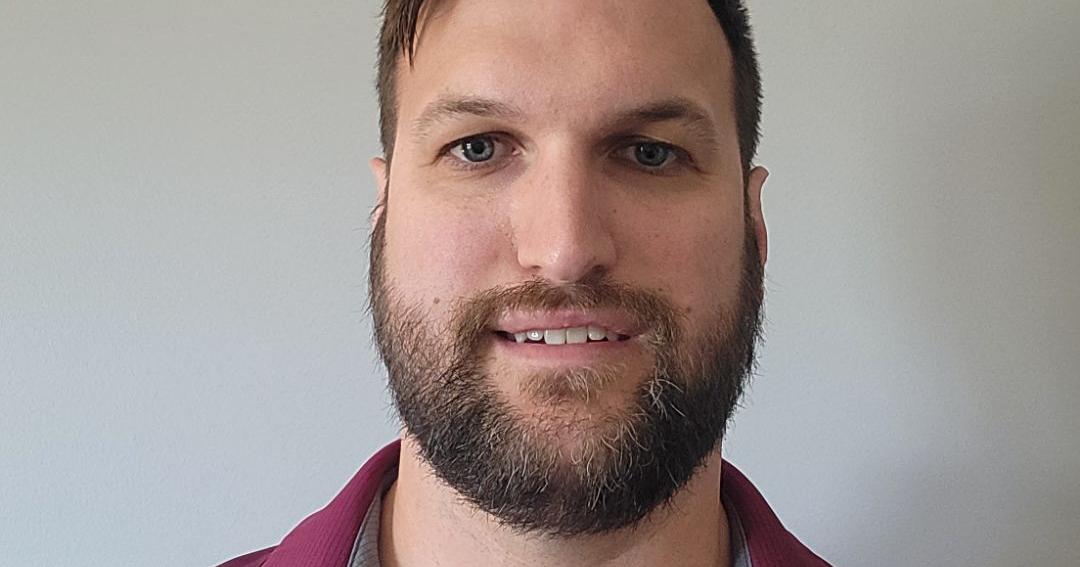 Eric Long Guides Steuben County to a Bright Future | Heralrepublican
ANGOLA — From the classroom to the streets, Eric Long began a career helping young people in the community.
Long has a bachelor's degree in Mathematics Education from Trine University and after working in many different types of classrooms, he began working with the Juvenile Detention Alternatives Initiative.
He is currently the JDAI Community Services Coordinator and Links Mentor Coordinator. The JDAI is a program to help prevent children from being incarcerated and learn ways to get involved in the community. This program assists many other programs that provide mentorship and community resources to children who find themselves in juvenile detention situations.
"The youth court program can refer them to a number of different programs, you know, maybe they're assigned to drug counseling, to an AA meeting or they could also be assigned to community service" , Long said. "The goal is that whatever is assigned to them can be completed within eight weeks or less, eight weeks being the maximum. for animals because there are always things to do with the animals.Whether it's cleaning or taking care of the animals, it's a very good environment for children to interact.
The community is a very important element in getting children back into these situations on their feet and ready to become adults. Having the support of the community can make a much bigger difference in the lives of young people.
A goal that the JDAI and Long have in common is to keep children out of the justice system and to learn better ways to live. Positive interaction with mentors can be the change a child needs to improve their future. One of the ways members of this community can contribute to this positive change is by becoming a mentor. Long worked as a mentor with Links Mentoring. Links Mentoring is a Steuben County program that helps troubled children have someone who believes in them, who can help them with their problems, and to know that someone has their back.
Long said, "Links Mentoring, which is sort of our version of Big Brothers, Big Sisters for Steuben County, always needs mentors. Links is also not specifically adapted to these children in difficulty. If you're a member of the community and you see a kid who maybe just struggling, they don't have a problem or anything, but maybe they're struggling in school to be careful or just needs a little more adult attention. It takes a village to raise children and that's our way of doing it.
This type of mentoring takes many forms. Each child has different needs and a mentor can find ways to connect with the individual.
"We will just have the traditional one-on-one mentoring, where we meet with a child for an hour once a week for a year. This is our norm, but if you want the relationship to last longer, all parties agree, and you keep this relationship for the life of the young person. We will also be working on our Lunch Friends program for next fall to reach younger people," Long said. However, "the original point setup was to reach middle school kids and older kids. We will be looking at doing very specific career counseling for older teens, like 16 up to 20, where we help these people find jobs, learn interview and employment skills, and get in touch with the things they need to be successful. This way they don't feel helpless and disconnected from their community.
These programs teach children lasting life skills that will help them and the community in the future. Programs also did other handicrafts and volunteered to be with their mentor and learn about opportunities available in the community.
Long said, "We did a lot of crafts for the shelter. We just had the Art and Bark Craft Fair so we made candles and melt boxes for the shelter to sell to raise money for them. Then our big project here this spring is to partner with a why we're doing a caring community garden.
Currently, Long is working with two boys who are going to start the community garden. Long mentioned that in the next few weeks he and the boys will be putting the starting seeds.
"We will go prepare the ground at the YMCA to plant. We will put these plants in place, and then throughout the summer we will work on them. The objective being that at harvest time, if there are members of the community who need food, they do not have to go to a food bank. They just go to that garden and pick what they need and it's done," Long said.
To learn more about the mentoring program, visit linksmentoring.org.