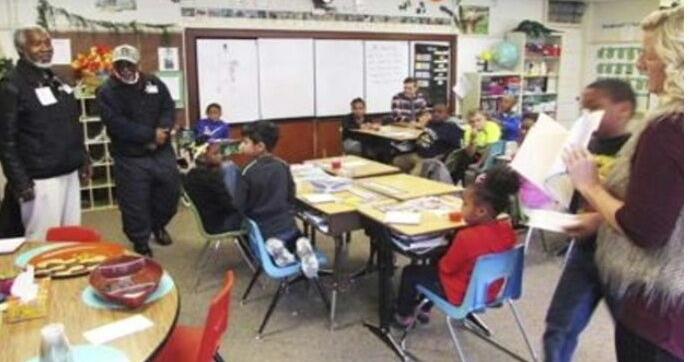 Current Three Kings mentoring center to reopen | Local News
DANVILLE – After a two-year Covid-related hiatus, the Three Kings of Peace Youth Mentoring Center will reopen on Monday, June 13.
The center offers free mentoring and social activities for young people aged 7 to 17.
The current center is located at 428 N. Washington St. inside the Mt. Olive Church Recreation Hall. Summer hours are 10 a.m. to 2 p.m., Monday to Saturday. The center is non-sectarian and welcomes all young people, regardless of their religious beliefs.
Reverend Frank McCullough has been mentoring Danville youth for over 30 years. The vast majority of Three Kings success stories are African American children.
"Along with (NAACP) President (Edward) Butler, I very much enjoyed our interactions with the young people of Danville," McCullough said. "Every day we meet children who, because of poverty or other pressures, are at risk of taking a bad step in their lives. There is nothing more rewarding when we see these children now growing into successful adults – as business owners, teachers, police officers, doctors, nurses and many other careers. It is a great satisfaction to see young people access a life that seemed impossible to them when they were growing up.
The Three Kings of Peace are strong advocates for education as well as social and sporting endeavours.
"We focus on activities that help enrich the minds of young people. Education, art, music, sports and even video games (and) remote control car racing can all be productive outlets for young people and a way to inspire them to excel," said McCullough.
For more information about the Three Kings of Peace Mentoring Center, call Reverend McCullough at 217-766-8735.
The Three Kings of Peace have even bigger plans for a new, larger mentoring center in the old Steel Grip building in Garfield Park.
They want young people to learn a program that combines education, job skills and community service. They will approach science, technology, engineering and mathematics through tutoring. There will also be recreational activities for children, including remote control car racing and roller skating. A planned games room will have tables and chairs, pool and ping pong tables, video game consoles and a movie screen.
They are raising funds for the larger center.