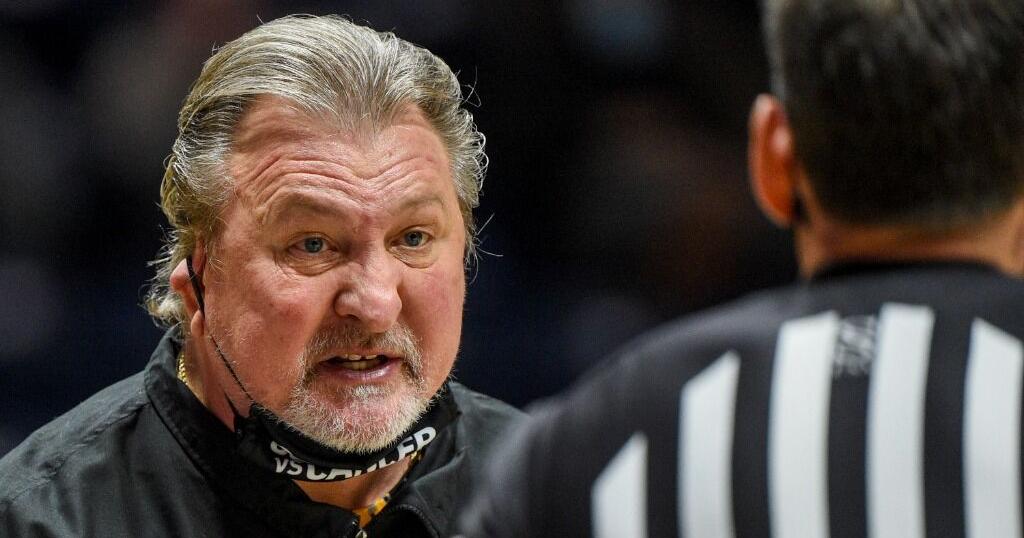 COLUMN: Learning to maneuver the transfer gate is now part of coaching | WVU Mountaineers
MORGANTOWN — West Virginia received a visit to the Coliseum on Wednesday from the team that could be the poster child for the country as the changing face of college basketball — Oklahoma.
The Sooners had undergone a coaching change after Lon Kruger retired last year, the team – or, to be more exact, what was left of the team – told Porter Moser, who took Loyola- Marymount in her heartwarming run to the Final Four in the 2017-18 season.
It was definitely a step up for him in terms of going to a Power 5 school, but he ended up being in charge of a roster that only included four scholarship players. It's the equivalent of qualifying for the US Open tournament only to learn that you can only use six of your golf clubs.
Basketball, however, is in a transitional era where traditional means of roster storage has become a dinosaur approach to team building. Teams are no longer built on a core of high school and college rookies, with rare help from transfers.
Today the transfer portal has turned the coaches more towards experienced players who have played at the highest level and are ready to contribute immediately, and this is the path taken by Moser, his top scorer being 6-10 Tanner Groves from eastern Washington into the Big Sky. Conference, where he was player of the year.
His point guard is Jordan Goldwire, an occasional starter at Duke last year, while SMU transfer Ethan Chargois and Eastern Illinois transfer Marvin Johnson are reserves who have yet to grow into the players they were before coming. in Oklahoma.
For Moser, it was a blessing.
At WVU, Bob Huggins found himself in a similar situation – not quite as bad, perhaps, but having huge losses of talent from the team he started with last season to Oscar Tshiebwe, who was traded in Kentucky, Miles McBride and Derek Culver, who turned pro; Emmitt Matthews Jr., who transferred to the University of Washington for his senior year, and Jordan McCabe, who transferred to UNLV.
It turned into an old dog thing and a new thing as Huggins, who is an old school trainer in many of his beliefs, entered a world he was not completely familiar with.
In his media briefing before the Oklahoma game on Tuesday, he admitted that his business of bringing in big men Pauly Paulicap and Dimon Carrigan for shot blocking and rebounding and Old Dominion point guard Malik Curry didn't hasn't yet been molded into the team that I hoped it had been.
"They did a great job in the portal, but they had to do a great job with the portal," Huggins said. "They only had four guys back. Honestly, we probably didn't do a very good job in the portal.
Huggins doesn't really like Portal and the place it's taken in college athletics, but that's not related to on-field results this year.
He thinks it hurts the culture of college basketball, not so much for the coaches and players, but for the fans, who are the backbone that sustains the game's popularity.
"Honestly, I'm a bit of an opinion — I don't mean it's not good for college basketball, but I don't think it's good for your fans," he said. . "You have a guy who came over there for a little while and then left."
Here today, gone tomorrow.
"You don't have the Da'Sean Butlers, Joe Alexanders, Kevin Jones and so on," he said. "I don't think years from now our fans will be talking about a guy who's been here for a year, unless he's done something spectacular. I'm sort of supportive of the idea of have guys here.
That's what happened in professional sports when free agency turned star players into door-to-door salesmen, moving from franchise to franchise.
Certainly, the players do not complain about it. They became millionaires.
But one day, Barry Bonds is a pirate. The next day he is in San Francisco. One day Andrew McCutchen, the next he's a Philadelphia Phillies player. The bigger the player, the more likely they are to end up with another team, severing a personal bond between fan and team and creating an elite class of franchises that will always be in the running while others struggle to be .500.
It's not the quality of the game that is affected, according to Huggins, as much as the emotional involvement of the fans with these teams.
"I don't know if it hurts the game, but I think it's hard on the fans. I really do," he said. room or you hang them on your door.I remember growing up in Dug Hil, my grandfather put me a little hoop right next to the charcoal bin.
"My mum didn't like it because I was there at halftime to get shots. I would come back with coal dust all over me and my mom had to send me for another bath.
Children then had their favorite players and in their minds on those backyard or driveway hoops, they would imitate them, dream of being them while copying their every move.
"Growing up that way, I now think kids are missing out. Maybe you get attached to a guy and he walks away – where is he? Where did he go ?
"I don't know. I don't joke about it much anymore. I watch a movie and I think, 'Didn't I see this guy last year somewhere else?'
It's not a fan-to-player connection, but a player-to-fan connection. In West Virginia, many players build a base they can call home.
Think about it. In town right now there's Kevin Jones, Devin Williams, John Flowers, Truck Bryant, Da'Sean Butler and so many more in basketball and football. Huggins has made his family of former players, setting things up for them so they can use the basketball facility for practices … something he wants his current players to enjoy more of.
Huggins doesn't really want one-year transfers. He thinks it works against them to achieve their academic goals and he's proven it with players like Taz Sherman, Sean McNeil, Juwan Staten and a long list of others who adjusted their first year and then had small second seasons. groups.
"You're not going to win with 13 freshmen," he said.
Follow @bhertzel on Twitter