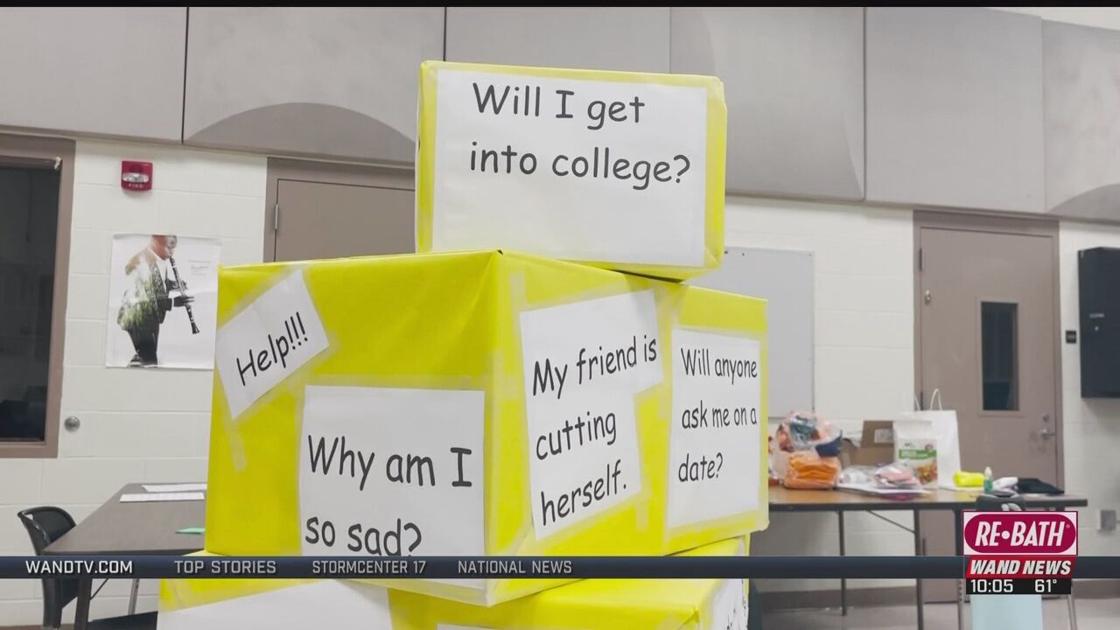 Champaign-Urbana School Mentorship Program Needs Mentors | Best Stories
[ad_1]
CHAMPAIGN COUNTY, Ill. (WAND) – The CU 1-to-1 Mentorship Program is seeing a record number of students seeking mentors, and the next mentor could be you.
With more than 450 matches already, the
program
builds relationships and changes lives in Champaign-Urbana. The school-based mentoring program serves both Champaign Unit 4 and Urbana District 116 to make a difference in the lives of students. Lauren Smith, the community outreach coordinator for Champaign Unit 4 school district, said mentors provide support, encouragement and guidance.
Smith told WAND News that the program is a win-win.
"The impact goes both ways," Smith said. "And I say, you know, you can have an impact on the students, but it's also huge, what an impact the student can have on you."
The program is simple. Mentors should just show up for a student who might not have a lot of other people showing up on a regular basis.
The program is a long-term commitment. Some mentor matches have been building relationships for years. Mentors range from 21 to some even in their 80s.
"It's really a program for anyone who wants to get involved (and) make a difference. Listen, walk alongside a kid and, you know, be part of their school life," Smith said.
WAND News met potential mentors during the last mentorship training. Mike Krisman wants to serve for the Champaign school district.
"I've always wanted to give back a little as much as possible so I thought this would be a great opportunity to do so," Krisman said.
He told WAND News that he received a great education and received support from family and friends and now wants to pay him back.
"If I can make an impact in the life of a young child and give them advice, encouragement and positivity in their life to do their best, that's great," he said. "It's a win-win."
Another mentor, Rory Foulger, told WAND News that she grew up alongside many mentors who helped her become the person she is today. She hopes to help children discover what makes their hearts sparkle with enthusiasm and passion.
"I hope I can inspire someone to do good, to have learning opportunities and to find something that they are really interested in and somehow help them find their passions." said Foulger.
The program needs more mentors. There are two more Mentor Training Centers coming up in October. Mentors must complete the training, pass a background check and pass an interview with the school before being assigned a mentee.
Upcoming mentor training
October 7 at 6.30 p.m., Pavillon Mellon
October 13 at 11:30 am, Pavillon Mellon
[ad_2]