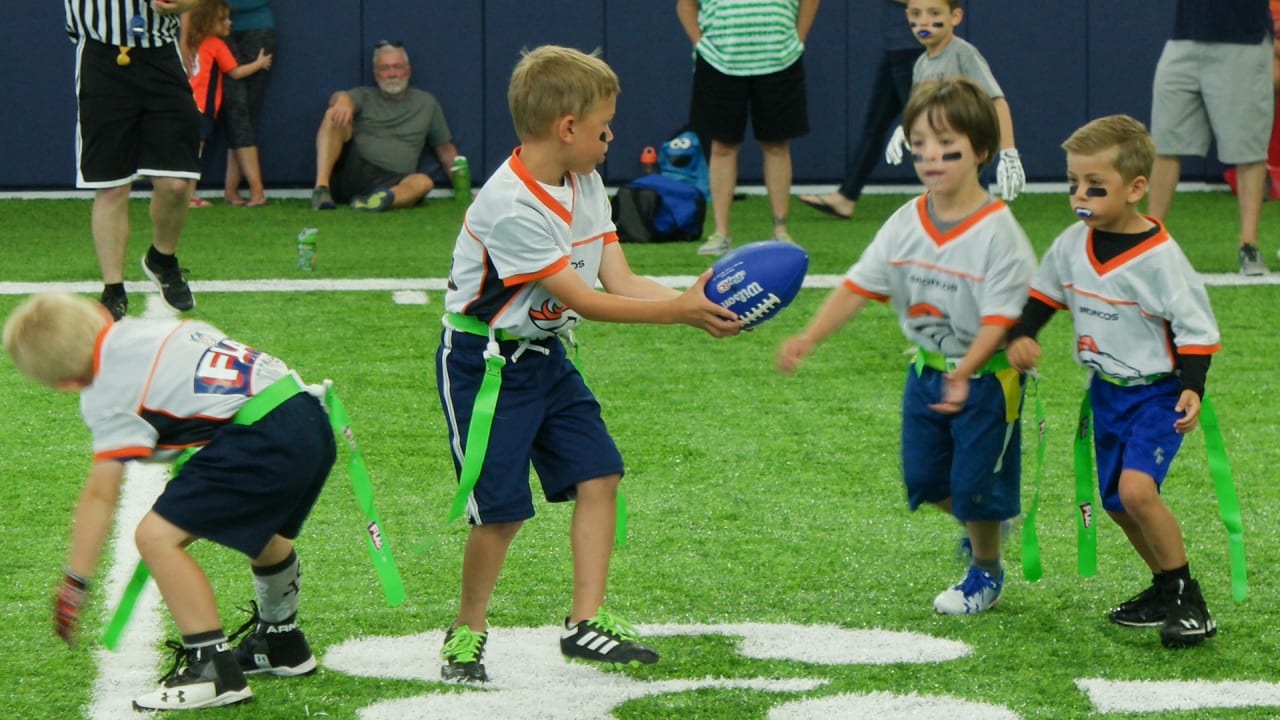 Broncos fund 100 football coaching certifications to support young players
ENGLEWOOD, Colorado— The Denver Broncos will fund 100 youth coaching certifications for coaches attending USA Football's in-person certification at Empower Field in Mile High on Saturday.
USA Football master coaches will lead the certification process, which benefits children's and youth football programs in Colorado and surrounding areas.
"We are honored to work alongside USA Football and its master coaches to host this very important in-person training and coaching certification," said Bobby Mestas, director of youth and high school football for the Broncos. "USA Football continues to provide industry-leading coach and player education and we are excited to offer this program to nearly 100 Colorado junior football coaches this Saturday."
Youth football leagues can register for free with USA Football and register for Broncos-covered in-person certification training by clicking here. USA Football registration is open for 2022 and is free to all youth football organizations. USA Football Youth Coaching Certification offers personalized pathways for coaches based on their certification history and type of play, from flag to tackle.
"The Broncos' strong and generous commitment to the youth football community is exceptional," said Scott Hallenbeck, CEO and Executive Director of USA Football. "The men and women who come to Empower Field at Mile High on July 9 will benefit from top-notch youth coaching training, but the biggest winners are the kids in their care this season. In addition to playing with coaches who are ready to teach, they will enjoy the fitness, friendship and community that comes with playing football."
The in-person training will cover proper tackle and blocking techniques, as well as instruction on concussion awareness, injury prevention, hydration and procedures for cardiac events. This year's certification will also include segments focused on protecting the well-being of all young participants on and off the field.
USA Football designs and delivers top-notch educational, developmental and competitive programs to advance and develop the sport. As the national governing body for sport, a member of the U.S. Olympic Committee, and organizer of the U.S. National Team for international competition, USA Football partners with leaders in medicine, child advocacy, and athletics to support positive football experiences for youth, high school students and other amateur players. . For more information about USA Football, visit https://www.usafootball.com/.