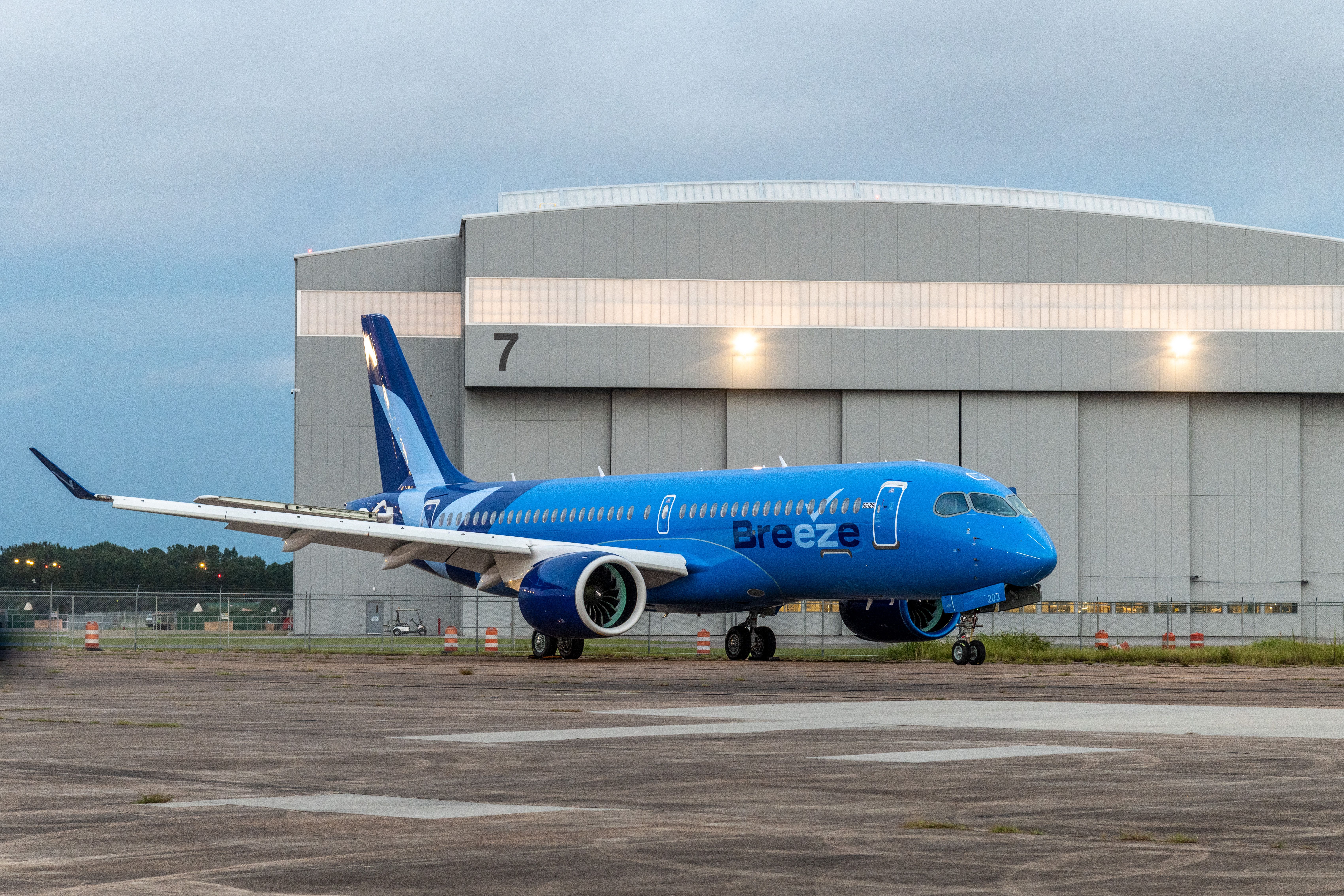 Breeze Airways launches new autism-focused staff training program
Nearly a year into operations, David Neeleman's latest startup airline, "Seriously Nice" Breeze Airways, is looking to become more inclusive. The airline announced Thursday that it has partnered with Connecticut-based Austim Double-Checked for a training program for its flight attendants to provide a safe and enjoyable travel experience for people with diabetes. 'autism.
Families with ASD are less likely to go on vacation
In North America, autism spectrum disorders (ASD) affect about one in 58 children. Research has shown that families with an autistic child are much less likely than families with neurotypical children to go on vacation for fear of child's reaction to overstimulating environments, especially in airports and airplanes.
Members of Breeze's frontline team will receive training on how to identify and alleviate the particular stress of air travel experienced by people with autism. The airline's founder, CEO and serial entrepreneur, David Neeleman, shares the following statement accompanying today's announcement,
"Our top priority has always been to provide a simple, accommodating and reliable travel experience for each of our customers. Combined with everything we bring to market, this initiative will help ensure that our customers with autism have an enjoyable and stress-free air travel experience.
Personal experience prompted a specialist travel agency and consultancy
Austim Double-Checked co-founder Alan Day is an experienced and accomplished travel agent whose son has ASD. Due to the significant challenges the family faced while traveling, he founded ASD Vacations to better serve families like his in 2012. Mr. Day shared his thoughts on Breeze's decision to embark on forming the cabin crew,
"We are thrilled to partner with Breeze to help their team better understand and help customers with autism. April is World Autism Acceptance Month and we hope this partnership will be a catalyst to increase awareness. 'Importance of Autism Education for the Travel and Hospitality Industry.'
Autism Double-Checked's other founder is commercial aviation veteran David M. Tait, a Scot who helped draft Virgin Atlantic's business plan with Richard Branson, and became executive director and vice – executive chairman of the airline. Mr. Tait also received an OBE (Officer of the Order of the British Empire) for 'Service to British Aviation in the United States'.
The LATAM crew also launched a training program last month. Photo: Getty Images.
A growing list of certified carriers
Breeze says this program will make the airline the first autism-inclusive certified network carrier in the United States. That's not to say other airlines aren't working to create a more inclusive environment. For example, American Airlines has had a program called "It's Cool to Fly American" for eight years. Meanwhile, across the border to the north, Flair Airlines cabin crew members completed the Autism Double-Checked Autism Awareness Certification Course in 2019.
Going the other way, LATAM announced last month that the airline would also begin training with Autism Double-Checked to ensure airline staff meet requirements for handling and understanding autistic passengers on flights. of the carrier.
Autism Double-Checked offers three levels of certification – Autism Aware, Autism Ready, and the highest, Autism Double-Checked. The consultancy announces that it will soon launch a searchable directory of certified companies. Do we dare to believe and hope that the list of airline customers will only grow?
6 months later: Avelo launches 4 routes from New Haven this week
Read more
About the Author