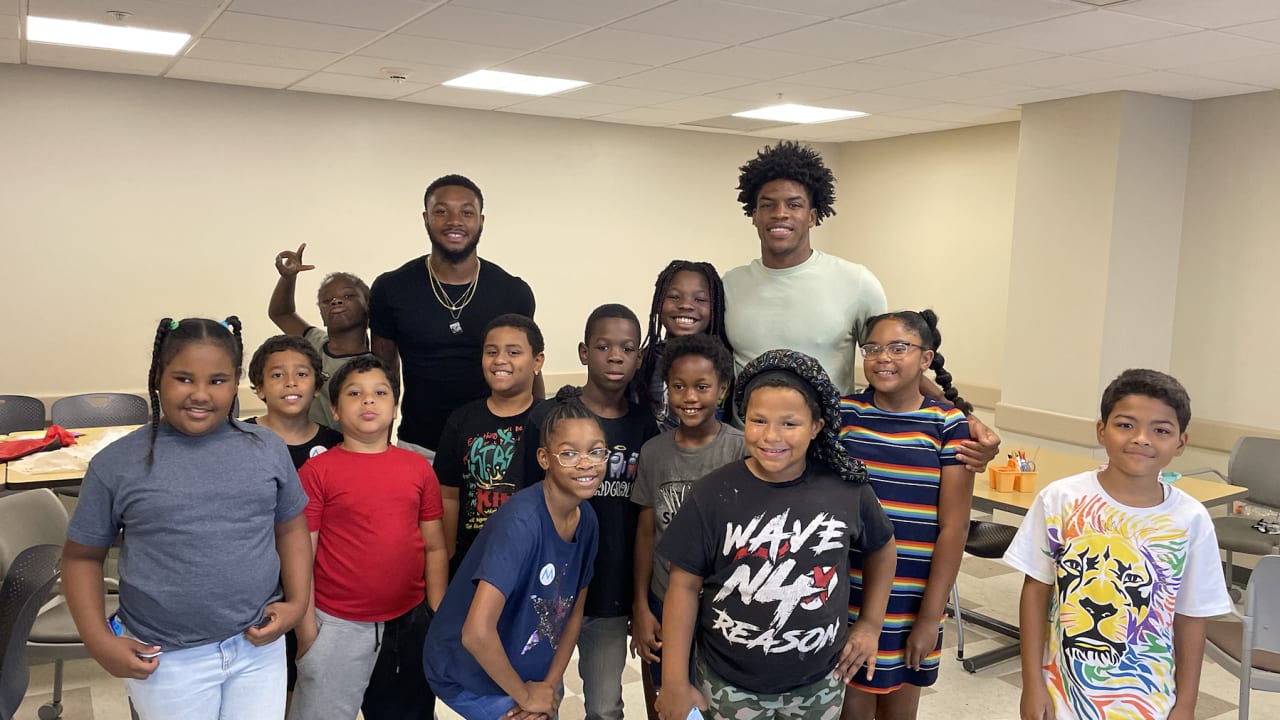 Bills rookies Christian Benford and Ja'Marcus Ingram spend their day mentoring young students
For the first day off training camp on Thursday, Bills cornerbacks Christian Benford and Ja'Marcus Ingram spent their day in a few classrooms on the campus of St. John Fisher University with young students that are part of a Rochester summer program. City school district.
Kelsey Flanagan, summer program site coordinator and sixth grade teacher at Dr. Louis A. Cerulli School No. 34, reached out to Ingram on Instagram to see if he would be interested in visiting students while the team was in town. After reflecting on his childhood, Ingram knew he couldn't pass up the opportunity to inspire this group of kids.
"I wanted to go help because I was in the inner-city youth program myself," Ingram said. "To have that platform and play for the Buffalo Bills, it just felt right that I go and impart some wisdom and knowledge to the younger guys."
Likewise, Benford wanted to share his story with the children as he grew up in the city center as well. Getting involved in the community was always something he wanted to do and seeing the students' faces light up when they walked into the room was a heartwarming experience for both.
"You want to give them a little touch of love or a touch of peace because you never know what people are going through in life," Benford said. "People are showing a lot of smiles, but you never know what's going on behind closed doors and when the phones are unlocked, so I think it's really important to reach the kids."