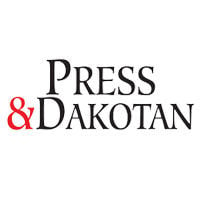 BFLF announces mentorship program | Community
This summer, United Way of Greater Yankton's Big Friend Little Friend (BFLF) youth mentorship program is launching its "Be A Mentor." Change a Life," volunteer recruitment drive, looking for volunteers who commit to spending two hours a month sharing their time and positivity with local students in the Yankton School District. After the program was suspended since Spring 2020, BFLF will once again be welcomed into local elementary schools in Fall 2022.
United Way is working to revive the BFLF In-School Mentoring Program and has begun recruiting and training positive adult role models who live in the greater Yankton area to volunteer for the In-School Mentoring Program. year's BFLF school, doubling the impact of BFLF on young people in our community.
"The Be A Mentor. The Change A Life campaign hopes to raise awareness of the program and recruit 20 volunteer mentors to donate 1 hour, twice a month, during the school day starting this fall. These volunteers will share their time and positivity with students one-on-one," said Baylie Galbreth, United Way Program Coordinator, "and really make a difference in the lives of their mentees.
According to studies, young people who are matched with a caring adult mentor are 55% more likely to enroll in university, 78% more likely to volunteer and 130% more likely to hold leadership positions. Since United Way launched the in-school mentorship program in 2019, more than 60 young people have been matched and reached.
Mentoring relationships are a shared opportunity for learning and growth. Many volunteer mentors claim that the rewards they get are as substantial as those of their mentees and that mentoring has enabled them to:
• Achieve personal growth and learn more about themselves
• Improve their self-esteem and feel they are making a difference
• Feel more productive and have a better attitude at work
• Improve their relationships with their own children
BFLF volunteer mentors are paired with a single student mentee with similar interests for the duration of their friendship. However, UW BFLF is not a tutoring program. Volunteer mentors use this time in all the ways that are special to the couple: playing games, doing crafts, shooting hoops, sharing hobbies and talking about their week.