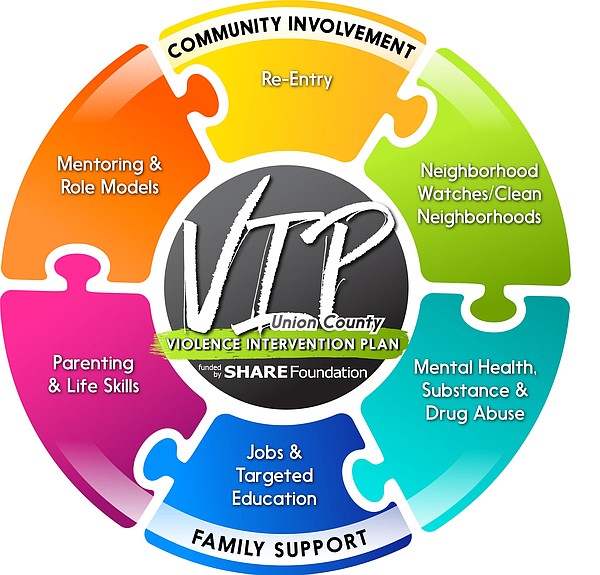 Adopt-A-School Mentoring Program Needs Local Churches Involvement
Courtesy of the SHARE Foundation
Over 30 years ago, Dr. Tony Evans and Oak Cliff Bible Church were asked to help out a local school by sending volunteers to walk their halls each week. Once inside the school, Evans and his volunteers knew they could do more to interact with the children and began small group mentoring of one adult with four students.
This call for help sparked what is now the National Church Adopt-A-School Initiative (NCAASI). The concept is for local churches to "adopt" a public school to enable their members to mentor students who need extra encouragement. NCAASI has set a goal of reaching 1,000 churches nationwide to join them in investing in the future of the next generation.
Wyatt Baptist Church completed the National Church's Adopt-A-School Initiative training in 2013 and began Mentoring in El Dorado Public Schools in 2014. Wyatt "adopted" Yocum Elementary and started with 13 mentors and 25 students. Each mentor met for one hour a week in a ratio of up to 1:3 during the student's elective period to encourage them and build lasting relationships with the youth.
Wyatt volunteers have found that mentors often receive a greater blessing than students from sharing love and being involved in someone's life. By donating 25-30 hours during school time, lasting relationships have been formed and lives have been changed.
Statistics show that youth with mentors are five times more likely to graduate from high school, 46% less likely to start using drugs, 27% less likely to use alcohol and 52% less likely to skip class. These results benefit the student, the school district and our community.
Wyatt had a desire to engage other churches to join as mentors through the Adopt-A-School initiative and in 2017 the church received a grant through the Advocacy Program. SHARE Foundation violence for a coordinator to help promote school "adoption" of Union County Schools.
There are vast needs in our community; students, teachers and families all want to know that someone is looking after our children. With support from the SHARE Foundation, National Church Adopt-A-School Initiative staff conducted a training session in El Dorado and interviewed 80 potential church leaders, educators and mentors from the region.
Currently, eight area churches are involved in the NCAASI which reaches students in the school districts of El Dorado, Strong-Huttig and Parkers Chapel. Each semester, mentors report improvements in grades, school discipline, and attendance.
Mentors work with students in eight of the 21 schools in Union County, but many other churches are needed for this ministry opportunity. It will be a huge blessing for mentors personally and for their church body as they encounter children who may not come through the doors of sanctuary.
We are all called to serve and love others. The Church Adopt-A-School initiative is a wonderful way to reach out and enrich life in Union County.
One mentee said, "Having a mentor is like having a best friend you didn't know you needed.
Those interested in learning more about the Church Adopt-A-School initiative should contact Vicki Harmon through Wyatt Baptist Church, 870-862-2619. Information is also available at churchadoptaschool.org and "Winning the Next Generation: Church and School Partnership" on YouTube.
SHARE Foundation is a Union County non-profit organization whose mission is to improve the health and well-being of the community. The Union County Violence Response Plan (VIP) was developed to provide a network of area supports, opportunities and activities focused on best practice strategies for an engaged community change the chances of individuals and families in need. The VIP can be viewed at www.sharefoundation.com.